So You're Looking for a Web Designer in Martins Ferry, Ohio?
You landed on my website with a purpose. The purpose of finding a local web design company or freelance web designer that will bring you a professional, affordable website. Whether you want three pages or one-hundred, you realized that a modern website matters.
A website done right brings customers.
Eric Hersey Web Design & Development Makes Websites Right!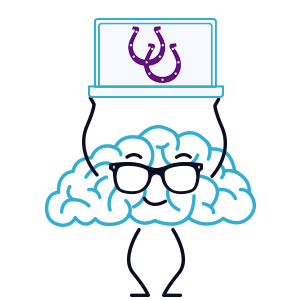 Getting a Website made by a Martins Ferry Boy is the Right Thing to Do.
You can have a website made by anyone in the country. Actually, you can have your web page made by anyone in the world. Yet you want someone to make your site that is local and from Martins Ferry. That's because you're smart and know the benefits of using a local web designer vs. a global website agency.
Ohio Valley Focused. Martins Ferry Knowledge.
I know something that Google Maps doesn't even know. The Dollar General store in Warwood is not a 5-minute drive from Martins Ferry. Yeah, that little thing we call the Ohio River makes that a bit impossible.
The guy in Nebraska won't know that. More importantly, he won't even know that we call our area the Ohio Valley. The agency and firms pitching you a cookie-cutter website won't have a clue how to reach those customers that camp-out on Friday nights at the Dave Bruney Football Complex. Do they even know what Zontini's Pizza is?
These little details matter when you are trying to reach your audience. You want customers to find your website on search engines. Your brand needs to be relatable. What better way to be relatable than using terms near and dear to them.
Do you remember when Unified Bank was The Citizens Bank? Did you know that used to be an elementary school?
It's crazy that two of my favorite schools were torn down and replaced with ranch homes.
Rax and Hardees > Wendys and Arbys (not sure if this is true so don't send me hate tweets).
Did I prove my point? If you are Martins Ferry business or native, I absolutely know what content will attract the right customers.
If you want more content about Martins Ferry, take a look at some of my blogs and articles.
Size of the Website Design Company Matters.
Affordable Websites come with Less Overhead.
I've worked with web design agencies and big digital marketing firms. I've seen the amount of time spent drawing flowcharts on whiteboards. I also witnessed the team of twenty spend half-a-day on what color to make the font on a banner advertisement. I like color theory as much as the next guy, but let's not waste your money.
Freelance Web Design in Martins Ferry
I started as a freelancer in Martins Ferry and still consider myself a freelancer (for the most part). There are many situations where I will freelance for a smaller web design company or even do some work for the big agencies in Pittsburgh.
What makes a freelancer different than a single-person web design company?
The title you put under your name on your business card.
For the first few years, I wanted to be considered a freelancer. It seemed cool and went better with my jeans, Converse All-Star shoes, and stickers on my laptop. It's understood, typically, that a freelancer is one person and probably more affordable.
Web Design Company in Martins Ferry
I like to think I get the best of both worlds. I have access to many, many talented specialists that I used when necessary. Instead of my clients always paying for a videographer or content writer, they only pay when we absolutely need to get more involved. Your business bank account thanks you.
Services I Provide and/or Partner with Specialists
If you need experts, I have built relationships with other local (maybe even Martins Ferry residents) that always enjoy to jump aboard and help your web design dreams come true.
Same Website for Half the Price
Don't pay for the physical location. Please don't pay for the receptionist. Don't pay for the web design agency's advertisement budget.
Pay for a Professional, Quality Website.
It doesn't matter how many zero's you have at the end of your bank account, I offer the same prices to everyone. It's all about how long the project takes, not how much money I can squeeze out of you.
Website projects are not all created equal, but they can be pretty darn close. I list prices because I know it matters. Let's not waste each other's time by spending hours talking without answering the #1 question.
How Much Does Your Web Design and Development Services Cost?
I am more affordable than your typical big-city web design agency.
Websites from Eric Hersey Web Design and Development cost more than the website created by the kid just graduating from Martins Ferry High School (doing it on the side).
You can make your website cheaper on Squarespace or Wix, but you will do all of the work and also have to figure out how to get that website to show up on Google.
I'm priced so it can be a win-win for you and for me. You get a nice website that generates leads. I get enough money to make the time and effort worth it.
Get all the latest prices for a website.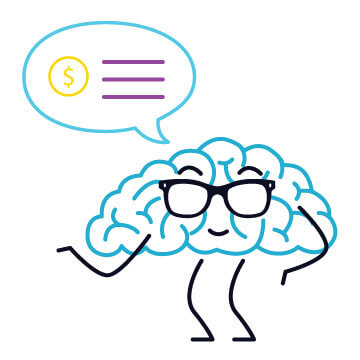 This is me! An actual LLC but optimized to keep costs low.
Local Website Design Process and Timeline
You are local. I am local. We can benefit from being local.
For Instance:
Yes, there are plenty more details when it comes to actually designing the website. I make sure to spell out everything and keep you informed every step of the way.
Martins Ferry Projects and Website Design Portfolio
I have been making websites affiliated with Martins Ferry businesses and Martins Ferry properties since 1999. Some of my earliest projects came from Tech Prep my Junior year. It's a shame my Flash website for Falbo's Barbershop is no longer active. Oh well, I have some other projects you can enjoy instead.
Take a look at my work and portfolio.
Let's Chat about Websites and Those Purple Riders
I tried to cram as much information as possible to help you get a better understanding of why I should be your choice for making your business or professional website. If I did a good job, go ahead and pick up that phone, send that email, or fill out this form.
I am excited to start the process.