Need a Web Designer in Wheeling, West Virginia?
Web designers are not easy to come by in Wheeling. This isn't Pittsburgh where you have as many web design companies as you do bridges. In Wheeling, we have two bridges - and one is always down for construction.
We also have two major web design companies - and one is always several thousand dollars more expensive.
You had a goal in mind when you searched for a web design company in Wheeling. You found yourself on my website and are willing to learn more. Let's chat!
If you are looking for a local web design company or freelance web designer that delivers professional, affordable websites - you made the right click.
Eric Hersey Web Design & Development Makes Websites That Attract Customers and Deliver Traffic!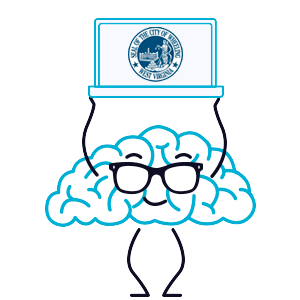 Why Does Getting a Website from a Wheeling Resident Matter?
If you are a Wheeling, West Virginia business, you are likely a target of national SPAMMERS. You might be getting annoying emails like this:
Want to Rank #1 on Google? My digital marketing agency works with Fortune 500 companies from around the globe. We will make you a millionaire and have you on the cover of Forbes Magazine.

Annoying Outbound Sales Person from Half-Way Across the Country.
Wheeling is the main Ohio Valley target for outside web design companies. With over 30,000 residents, they know there is an opportunity and they come emailing and robocalling.
Even if the price is right, you might find yourself a designer writing content for Wheeling, Illinois, and not West Virginia. No offense Illinois, but I write content for Mountaineers and people who love square pizza.
Living in Wheeling Helps Make Better Wheeling Websites
Besides having to get your car inspected, there are tons of positives about being a West Virginia citizen. As a web designer, I can utilize my city knowledge to help build local content that converts to sales. It might be as simple as using physical landmarks for detailed directions. Having relationships with other business owners in the community makes it easier to get valid, local testimonials on your site.
The web design company you found in Cleveland might have a hard time presenting that local vibe on your site.
More importantly, they won't even know that we call our area the Ohio Valley. The agency and firms pitching you a cookie-cutter website won't mention The Highlands, Elm Grove, or Wheeling Island. But we know these residents are important to your overall success.
These little details matter when you are trying to reach your audience. You want customers to find your website on search engines. Your brand needs to be relatable. What better way to be relatable than using terms near and dear to them.
There is nothing worse than getting stuck on the bottom of Oglebay hill when taking the family to see The Festival of Lights in December.
Does anyone else remember the McDonalds in Downtown with the second floor? How about Stone and Thomas a few blocks down?
If you didn't have a Wheeling Thunderbirds pennant on your wall in the mid-'90s, were you even from Wheeling?
Did I prove my point? If you are a Wheeling, West Virginia business or native, I absolutely know what content will attract the right customers.
If you want more content about Wheeling, take a look at some of my blogs and articles.
Size of the Website Design Company Matters.
Affordable Websites come with Less Overhead.
I've worked with web design agencies and big digital marketing firms. I've seen the amount of time spent drawing mock-ups on whiteboards. I also witnessed the developers and designers spend half-a-day on what color to make the font on a hover link. I like color theory as much as the next guy, but let's not waste your money.
Freelance Web Design in Wheeling, WV
I started freelancing in Wheeling and still consider myself a freelancer (for the most part). There are many situations where I will freelance for a smaller web design company or even do some work for the big agencies in Morgantown or Pittsburgh.
What makes a freelancer different than a single-person web design company?
The title you put under your name on your business card.
For the first few years, I wanted to be considered a freelancer. It was trendy. I wanted to work out of a Starbucks and put stickers on my laptop. It's understood, typically, that a freelancer is one person and probably more affordable.
Web Design Company in Wheeling
I like to think I get the best of both worlds. I have access to many, many talented specialists that I used when necessary. Instead of my clients always paying for a videographer or content writer, they only pay when we absolutely need to get more involved. Your business bank account thanks you.
Services I Provide and/or Partner with Specialists
If you need experts, I have built relationships with other local (lots of Wheeling residents) that always enjoy to jump aboard and help your web design dreams come true.
Same Website for Half the Price
Don't pay for the physical location. Please don't pay for the receptionist. Don't pay for the web design agency's advertisement budget.
Pay for a Professional, Quality Website.
It doesn't matter how many zero's you have at the end of your bank account, I offer the same prices to everyone. It's all about how long the project takes, not how much money I can squeeze out of you.
Website projects are not all created equal, but they can be pretty darn close. I list prices because I know it matters. Let's not waste each other's time by spending hours talking without answering the #1 question.
How Much Does Your Web Design and Development Services Cost?
I am more affordable than your typical big-city web design agency.
Websites from Eric Hersey Web Design and Development cost more than the website created by the kid just graduating from Wheeling Park High School (doing it on the side).
You can make your website cheaper on Squarespace or Wix, but you will do all of the work and also have to figure out how to get that website to show up on Search Engines.
I'm priced so it can be a win-win for you and for me. You get a nice website that generates leads. I get enough money to make the time and effort worth it.
Get all the latest prices for a website.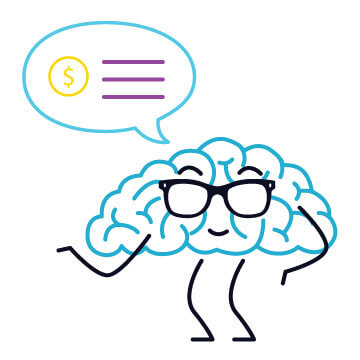 This is me! An actual LLC but optimized to keep costs low.
Local Website Design Process and Timeline
You are local. I am local. We can benefit from being local.
For Instance:
Yes, there are plenty more details when it comes to actually designing the website. I make sure to spell out everything and keep you informed every step of the way.
Wheeling Projects and Website Design Portfolio
I have been making websites affiliated with Wheeling businesses and West Virginia properties since 1999. Some of my earliest projects came from moonlighting while I was a sales executive for the local cable advertising company. Businesses wanted to advertise online and I was able to help them upgrade their website. It wasn't an awful gig.
Take a look at my work and portfolio.
Let's Chat about Websites and Reminisce about The Friendly City
I tried to cram as much information as possible to help you get a better understanding of why I should be your choice for making your business or professional website. If I did a good job, go ahead and pick up that phone, send that email, or fill out this form.
I am excited to start the process.