Franchisee Single-Page Website
When Wayne from Em-Media called me up, he had a bit of a favor to ask. His client was wanting to promote a product and they needed a website made fast. Normally, you don't want to rush anything – but I had a solution. We were able to convert a theme over and get the information out there quick.
Access to Corporate Website
The Marshall County Co-Op, located in Moundsville, West Virginia, is part of the Southern States franchise. I wasn't 100% familiar with the franchise or the local operation. I can't say that I was in need of farm supplies or livestock (ever), so this was a bit foreign to me. On the other hand, I've heated my house with propane before and also bought many mums for the front porch. The Marshall County Co-Op had a lot to offer.
What is the Southern States Franchise?
Cooperative Southern States' mission is to be customer-focused and the best at providing products, services and growing solutions for farms and around the home.

Website: https://www.southernstates.com/cooperative/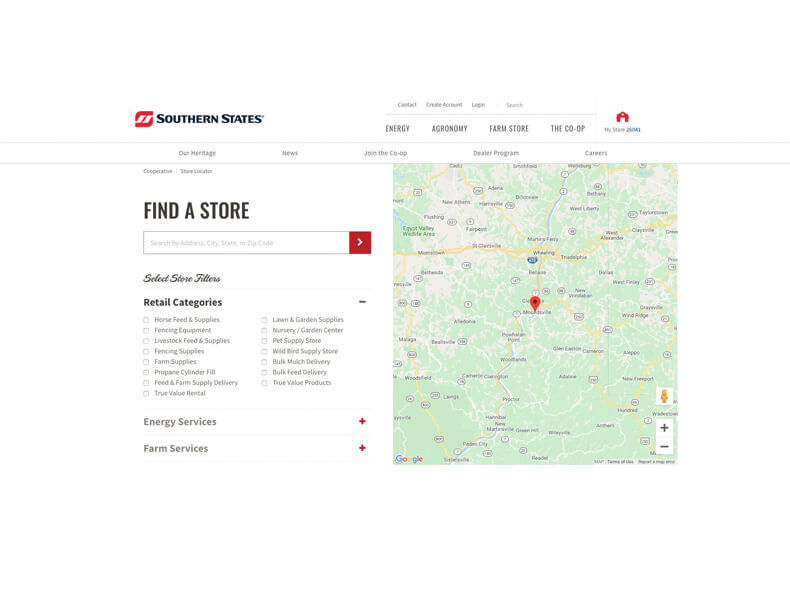 The corporate website was great for basic information. If you wanted to get the hours of operation, phone number, or address – the corporate site was just fine. But that was about it. If you wanted to promote a special sale or item, you had to buy traditional advertising. There was no access to the webpage.
Not being able to use your website as a form of marketing was not going to work. Together, we found a solution.
Franchisee Website Landing Page
Wayne and the Marshall County Co-Op marketing team wanted a way to update their customers about new products and sales. This was something they wanted to do fast. We are talking "next week" fast.
Yes, we could use social media to promote sales. Boosting Facebook posts would gain additional attention, but we wanted something longterm also. Wayne has been in the advertising world for quite some time and knew that we could direct traffic to a website with offers using other traditional advertising methods. We created some landing page websites for clients in the past – this was our best option.
Wayne knew he was asking for a favor. Having a website created in a week is a big ask.
Making a Website in One Week is a Bad Idea – even for Squarespace and Wix
We see commercials for Squarespace and Wix informing users "have your website up and running in 15-minutes". This is great marketing and they are NOT lying. You can officially get a website up and running in 15-minutes. They also tout how you can be recognized by search engines and have customers buying all of your products in that first week. If that is the case – I am out of a job.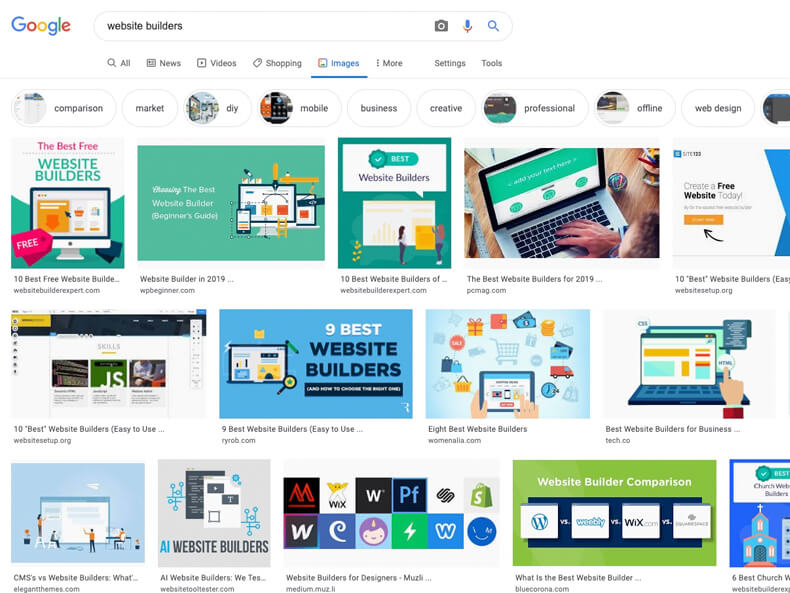 The reason I won't be out of a job from Squarespace and Wix is fairly simple:
Most people don't want to make their own website.
They charge you more on a monthly basis than most hosting plans.
Your domain belongs to them. When you cancel, you can have a very hard time keeping that domain you built up for years.
Not everyone wants a brochure website.
Difficulty ranking on search without experts building a solid foundation.
I have friends and family that use Squarespace and Wix. I am not saying the product is bad, I am saying their message is misleading. It is not the best option for everyone.
Why don't I like making websites in one week?
If I handed a very skilled contractor all of the necessary tools and materials and said – build me a house – I'm sure he/she could. I'm sure it would be functional and could be up-to-code. In a few months, I will ask why I don't have a walk-in closet. A few months later I might ask about a second bathroom. Turns out most of these requests were not exactly how I envisioned and/or weren't completed. The house was functional, but since we didn't have a set plan and/or talk about strategy, we had to try and pigeon hole all of the new additions into the already built structure.
Websites take planning. If you want to rank for select keywords, you need to do some research to find out what keywords are effective and/or if they even have volume. You need to talk with the business owner to see what features they need for the website. Different platforms (Squarespace, Wix, WordPress, etc…) offer different functionality. Most web designers know the difference and can make suggestions based on your needs.
Research and conversations take time. Usually more than a week.
Shortcuts from Experience
Not all shortcuts are created equal. Some shortcuts cause a lack of quality and other shortcuts help you work more efficiently. Experience helps you know when you can trim off some of your steps and keep the quality.
I was working on Genesis WordPress Themes for quite some time. I had customed dozens of Genesis themes for clients and figured out the quirks and details. The early sites were full of hair-pulling errors that took time to fix. Luckily, retheming an old site would help me prevent these time-sucking errors.
Genesis Theme Centric for Franchisee Website
The Genesis Framework was created by StudioPress. StudioPress has some of the best premium Genesis themes and with a membership, you can have access to all of them. This was a no-brainer for me. The price was right and I have developed custom websites for a lot of my clients by using StudioPress themes.
I have researched and found some of my favorites over the years and knew Centric was a viable option for Marshall County Co-Op.
Easy to set up and configure
Single Page with information-rich homepage
Customizable
Friendly back-end for updates
Accessible and User-Friendly
The Centric theme was perfect. We could make a homepage with all of the information quickly but also have the ability to build out the page in the future – if necessary.
Genesis Theme Help Documentation
One great thing about StudioPress Genesis Themes is the documentation. When you download the theme, you get access to a link that walks you step-by-step how to set up the theme. Often the themes go from uploading to launching. When I first started with Genesis Themes (or WordPress Themes in general), these directions made it super easy to get the theme setup and looking like the demo.
Franchisee Website Content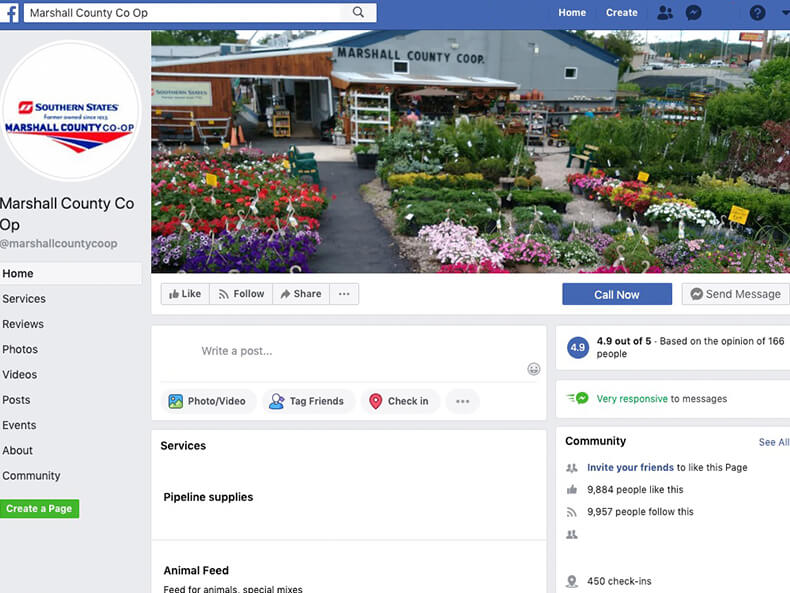 Wayne provided me with all of the information I needed. We were going to grab some images from their very active Facebook page to fill out the template. We would take an ad they were using for the GreenTab (Ohio Valley Classifieds) and replicate that on the homepage. During the initial launch, we were focused on propane sales. I might have to make some customizations to the theme (colors, logos, sections, etc…), but that all comes after we get the content in the right locations.
Domain and Host for Franchisee Website
All of these ideas were great – but we didn't have a host or a domain to put this website. It would have been great to use the corporate domain and build out their page, but that was not an option. Instead, we set up a domain with our local partners in Steubenville, Ohio.
Finding the Right Domain
Guess what? There are more than just one Marshall County in the United States. Not surprising, there was more than one Marshall County Co-Op. Our friends in Kentucky snatched up marshallcountycoop.com. What was the next best option?
Truth be told, the domain wasn't actually very important. We were going to be using this website for display advertising. Users would actually click on a link. We also were not focused on SEO for the initial stages. Since this was a brand new domain, we knew the authority would be low and the franchise-specific site would be indexed. Our preference was something short and that made sense.
After trying several variations on GoDaddy (I typically use their search to see what domains are available), we settled for a very simple – marshcoop.com. Short and simple.
Customization and Launch
Like I have mentioned, when you are working with a theme you previously customized – you can take shortcuts. I knew this theme did not have a premade color scheme for Marshall County Co-Op. I also learned through trial and error how to make my own custom color scheme and upload. With a few edits to the functions document, we had a customized CSS file for the Marshall County Co-Op.
I went ahead and made sure the logo, the imagery, and the links were all setup. A single-page website with no bells and whistles makes my life easy – especially working with a theme I already know.
Wayne had his website completed in less than one week. The best part, no current project had to be pushed aside.
Final Thoughts – Website Done Fast
Will the Marshall County Co-Op Franchisee website win any awards? No.
Will this landing page index over other Marshall County Co-Op pages? No.
Did we complete something for a weekend sale and generate revenue? Yes.
Sometimes you need to work fast to make something happen. I prefer spending the time to plan out for a project, but I can also hammer out a quality website in a pinch.
Collaboration
Em-Media, Inc.
Client
Marshall County Co-Op