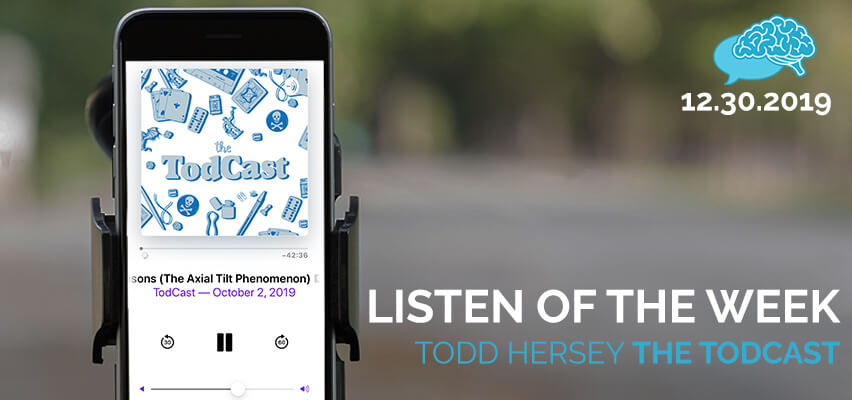 TodCast Podcast
Not everyone has a brother that publishes a weekly podcast. I would imagine most individuals don't have any family member that creates audio podcasts. There is probably a large percentage of people that don't know a single person involved in podcasting. In this case, I am lucky.
I have referenced my brother Todd many times throughout my writing on this website. He even did a guest blog this month giving tips and tricks for starting a podcast. He is a likable fellow and has great insights on many topics. His podcast highlights both of these features.
Just Get Started
Throughout the years, I have forced myself to be okay with being okay. This doesn't mean that I produce garbage content or quality – it just means that every item doesn't have to be a work of art. This blog (the one you are reading) is not a grand work. It did not take me days to complete. I did not pay several editors to review and change. It is something I wrote up in 30-minutes. I hit publish – and yes – it is just okay.
I would rather have a little bit of something than a whole lot of nothing. For years I would come up with ideas and create grand projects. These projects would grow and it would become too difficult to achieve. Time, resources, money, etc… would leave me with many notepads of ideas that would never see the light of day. This is why I had to change my mentality.
I know that writing an article for 30-minutes (without an outline) will be better than 100% of the articles that are never published. Even though this might be the worst article published today, it is still better I created something. As long as it doesn't embarrass me or tarnish my brand, it is okay with me.
Todd and I had a conversation at the tail end of 2018. We were going to start a joint podcast. This project (of course) was sidelined by my grand ideas (and lack of time). On the other hand, Todd started his own podcast. Instead of making things super complex and difficult, he found out how he could make it work and ran with it.
The Premise of The TodCast
The TodCast is simple. Todd drives to and from work – while talking about random topics. As he indicates in his opening, there are no show notes. Just Todd rambling into a microphone. With this concept, he makes this happen every week and has produced over 100 episodes.
Not every single topic is relevant for every single listener. Subscribers might not be interested in the latest Star Wars project or even want to hear about his Navy adventures, but he gives those that are interested in an option. He lays down the disclaimer that you might hear car horns in the background or an occasional elevator closing, but this is all part of the schtick. Instead of making excuses saying "I don't have time to podcast", he found when he had the time and made it happen.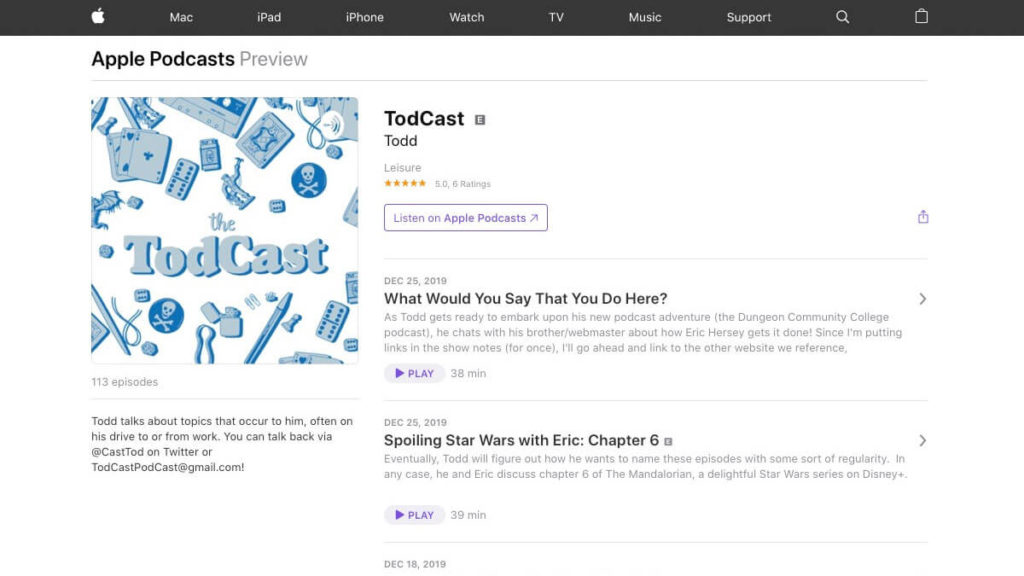 He released his first few episodes knowing that a lot of it would be trial and error. As he produced more and more episodes, he started upgrading equipment, creating sound drops, and inviting guests. The TodCast has become a hodgepodge of topics and a quality listen for your morning commute.
Why Did I Pick a Podcast featuring My Brother?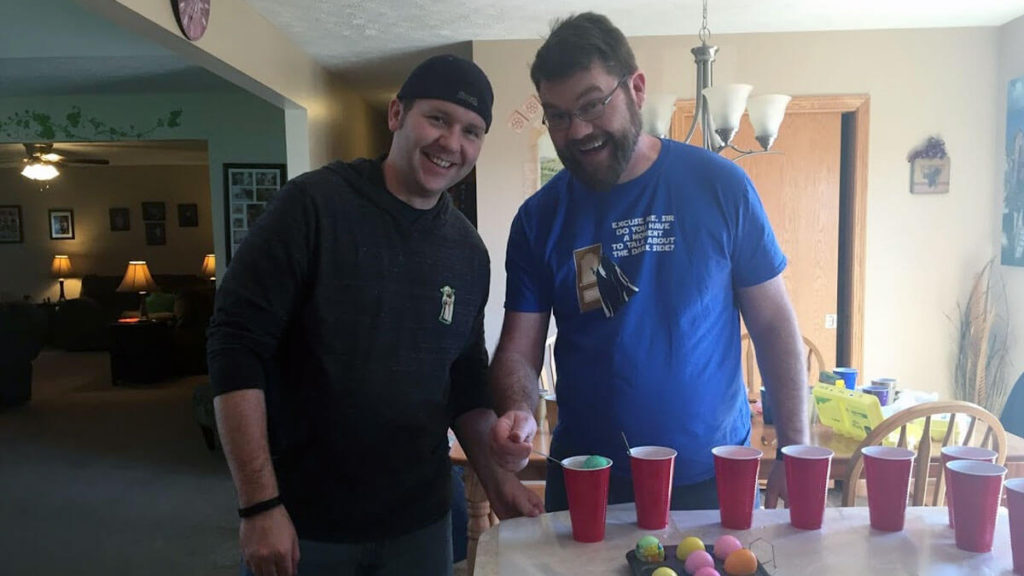 I tend to be supportive of anyone doing creative things – especially if you are blood. It only makes sense to promote a podcast that I listen to every week and often asked to be a guest on. I also support his other hobbies and/or projects. If my other siblings launch a podcast or blog, I will likely reference and point links to those. It is my version of a hug.
The Podcast: The TodCast
Todd is going on a grand adventure. His plans to launch a new podcast surrounding the popular role-playing game Dungeons and Dragons is in his future. On this podcast, we get a 2-for-1 special. We talk about his upcoming project, but you get to hear me nerd out about my 2019 adventure (starting up a web design business/agency).