You Can't Find a Web Designer at the Ohio Valley Mall
- but You Can Find a Good Web Design Company servicing St. Clairsville.
How did you end up here? The answer is easy. You want an affordable, trustworthy web design company. Better yet, you want a person that makes the entire web design process easy. Whether you are a business that needs a professional site or a dreamer with a vision, you landed on the right page to make your website a reality.
A website is more than just your words and imagery.
Your website speaks directly to your customers.
Let Eric Hersey Web Design & Development create you a website that is heard by your audience.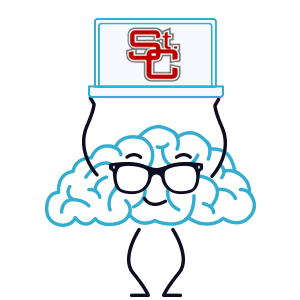 Websites Made in the Valley make More Sense for your St Clairsville Business
If you are anything like me, you like saving money. I shop at Aldi's just like many of you. When you are shopping for a website, you have the opportunity to shop around. There might not be a ton of web design agencies in St. Clairsville, but you have options all over the world. That web design firm in Philadelphia that bought a Google Ad might seem like a great deal. Before you send over that credit card payment, see why having a local web designer might be your best option (and reason to skip Aldi's for Riesbeck's this one time).
St. Clairsville Knowledge. Ohio Valley Audience.
The biggest disadvantage of using a national web design company is local intelligence. Your store or business needs Ohio Valley residents to find your website. Just because your business is in Ohio, you need Wheeling, Moundsville, and Triadelphia customers to see your message. Getting your website to show up on search engines in other states takes tactics and strategies. I spend a lot of work cleaning up third-party websites - making sure search knows they service all surrounding areas.
Your main goal is to be better than the competition. Being a local, you know where people shop and what businesses you are competing with. If you gave me a pop-quiz right now, I could name 90% of the stores in the Ohio Valley Plaza. I can also name at least ten local Ohio Valley companies in most major areas.
If you don't believe me, give me a call and we can try it out.
Little details will make a difference between your website getting a click or your website staying on page ten. Your website should be relatable and your users can read through the fluff. I help bring that Ohio Valley feel, because I lived in Belmont County for over 20-years.
Local references make a difference.
Does anyone else remember the smell of Mr. Bulky's candy store in the mall? Hold on - remember when there was a Wendy's inside the mall?
Friday Night Red Devils football followed by a short walk to the Belmont County Fair - great times.
I went to Phar-Mor every weekend with my dad. I even rented a few videos from time to time.
Have any doubts that I'm local? Unless you are a youngin', you likely had a short trip down memory lane. I can help you deliver the feels to your St. Clairsville customers.
If you want more content about St. Clairsville, check out some of my blogs and articles.
Size of the Website Design Company Matters.
Affordable Websites come with Less Overhead.
I've worked with web design firms and big digital marketing agencies. I've seen the amount of time spent in meetings debating how big the logo should be on the homepage. I've also sat back and watched five individuals add small changes to every page on a development site. I'm all for having a few set of eyes, but why pay for five designers when you can get the same product for the price of one.
Freelance Web Design in St. Clairsville
I started as a freelancer in Martins Ferry and still consider myself a freelancer (for the most part). There are many situations where I will freelance for a smaller web design company or even do some work for the big agencies in Pittsburgh.
What makes a web design freelancer different than a single-person web design company?
Freelancers might seem like they go from job to job, with no loyalty. In all actuality, there is very little difference between a freelancer and a single person web design business.
For the first few years, I wanted to be considered a freelancer. Freelancers sound cool and you can get away with wearing t-shirts to meetings. It's understood, typically, that a freelancer is one person and probably more affordable.
Web Design Company in St. Clairsville Ohio
I like to think I get the best of both worlds. I have access to many, many talented specialists that I used when necessary. Instead of my clients always paying for a photographer or graphic designer, they only pay when we absolutely need to get more involved. Your business bank account thanks you.
Services I Provide and/or Partner with Specialists
If you need additional experts, I have built relationships with other local (I know a few from St. Clairsville) that always enjoy to jump aboard and help your web design dreams come true.
Same Website for Half the Price
Don't pay for the physical location. Please don't pay for the receptionist. Don't pay for the web design agency's advertisement budget.
Pay for a Professional, Quality Website.
It doesn't matter how many zero's you have at the end of your bank account, I offer the same prices to everyone. It's all about how long the project takes, not how much money I can squeeze out of you.
Website projects are not all created equal, but they can be pretty darn close. I list prices because I know it matters. Let's not waste each other's time by spending hours talking without answering the #1 question.
How Much Does Your Web Design and Development Services Cost?
I am more affordable than your typical big-city web design service.
Websites from Eric Hersey Web Design and Development cost more than the website created by the kid just graduating from OUE (doing it on the side).
You can make your website cheaper on Squarespace or Go Daddy, but you will do all of the work and also have to figure out how to get that website to show up on Google.
I'm priced so it can be a win-win for you and for me. You get a nice website that generates leads. I get enough money to make the time and effort worth it.
Get all the latest prices for a website.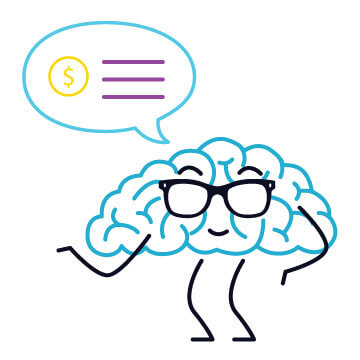 This is me! An actual LLC but optimized to keep costs low.
Local Website Design Process and Timeline
You are local. I am local. We can benefit from being local.
For Instance:
Yes, there are plenty more details when it comes to actually designing the website. I make sure to spell out everything and keep you informed every step of the way.
St. Clairsville Projects and Website Design Portfolio
I have been making websites affiliated with St. Clairsville businesses and Belmont county properties since 2003. Some of my earliest projects came from my two years at Bel-Tech. I worked retail for years in the Ohio Valley Mall and developed relationships with plenty of local business owners - resulting in side websites. I've also found myself in the Chamber of Commerce and love working on local chamber projects.
Take a look at my work and portfolio.
Let's Chat about Websites and Name Old Stores from the Mall
I tried to cram as much information as possible to help you get a better understanding of why I should be your choice for making your business or professional website. If I did a good job, go ahead and pick up that phone, send that email, or fill out this form.
KB Toys is first on my list.
I am excited to start the process.