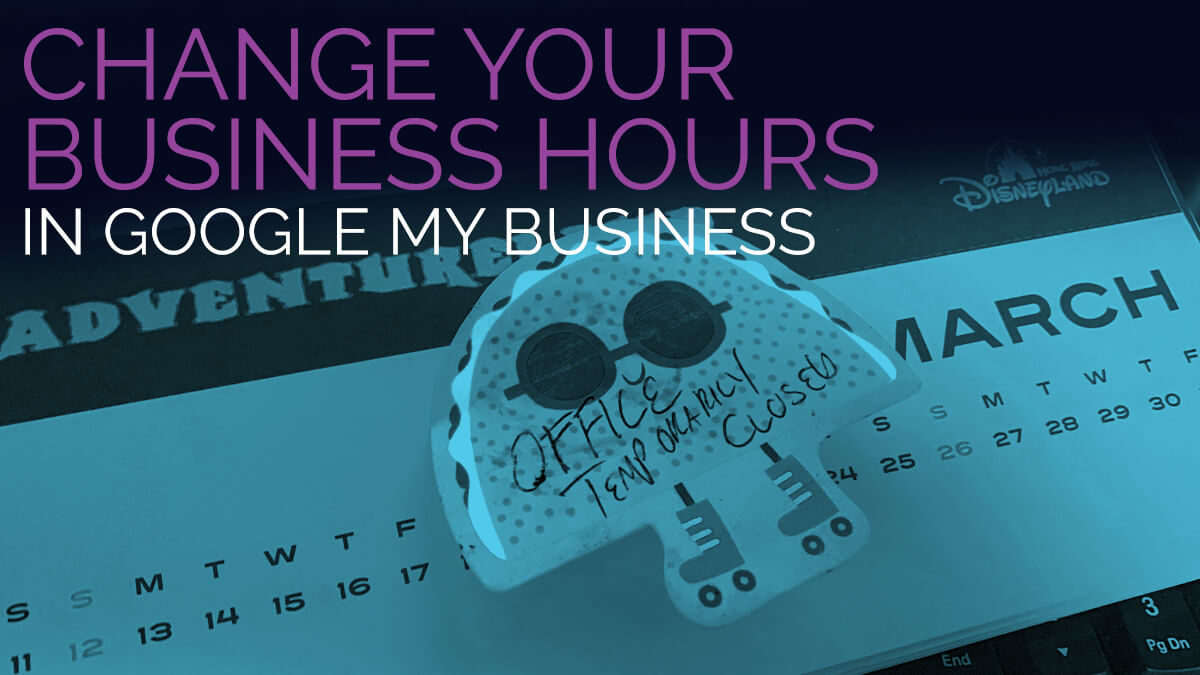 Change Your Business Hours in Google My Business
You are a business owner and have been forced to adjust your business hours. You fixed it on your website, but you keep hearing from customers that 'the website' says you are open.
I'm guessing you forgot to change your business hours in Google My Business.
Skip ahead to the How To Fix Your Hours
The Website Receptionist – Google My Business Knowledge Panel
If you have a website and have been tracking your analytics over the years, you might have noticed a drop in traffic. No, people didn't stop using the internet. In fact, more people are using the internet than ever. Instead, our friends Google has been getting you answers to your questions faster.
If you search for a business by name, you will likely get what experts call a knowledge panel. This shows up on the left of the search results on desktop and right smack in the middle on mobile. The information on the knowledge panel is often what was found on your website's contact page. You know, the business phone number, address, and hours of operation.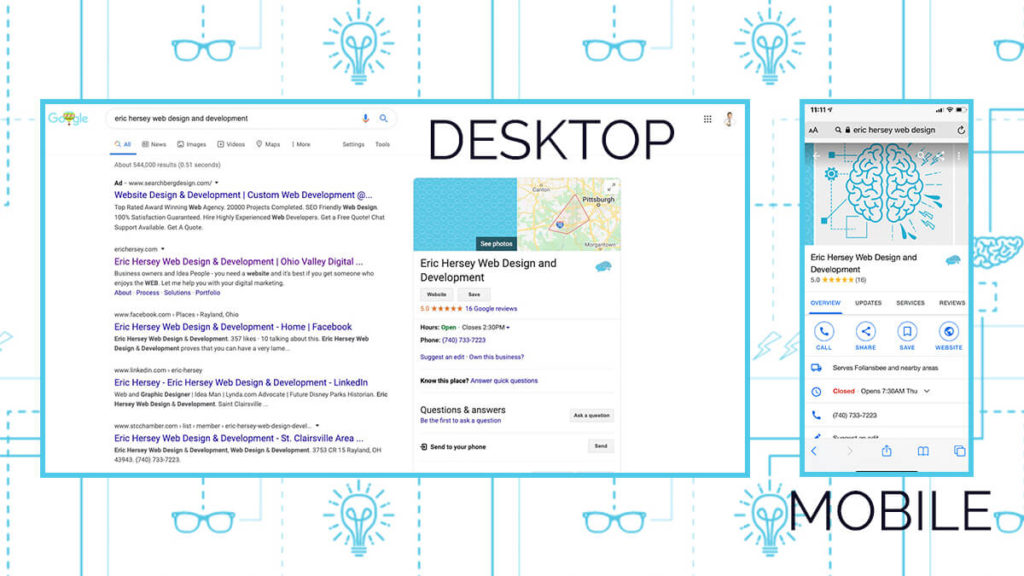 Instead of clicking on your organic listing to get your phone number, users can skip your website altogether and grab the information needed. Since most searches are on mobile phones, users can tap the phone number and dial right into your location. The ease of use has made this a huge benefit for the users and a reason why Google My Business is essential.
Do You Control Your Google My Business Account?
Over the last few years, I was surprised how many local companies didn't have access to and control of their Google My Business account. Anyone can create a location and place it on a map (learn more about being a Google Local Guide). Just because your business is on the map or has a knowledge panel, doesn't mean it was created by the actual business. I've updated the map with plenty of businesses that I have no direct connection to.
Once the business is created, the owner can claim this listing. This allows them to customize and control the information provided on the panel. Any user can suggest edits to business hours, business category, and other aspects, but if the owner controls the account, they can reject the changes. Not only can they have control of their business information, but they can also utilize the other features in Google My Business (Posts, Events, Service Areas).
How Do I Claim My Business and Change My Business Hours?
You can't just go start claiming businesses you don't own. Google sends out a postcard to the actual address with a specific code that you must enter. Sometimes you can verify in other forms, but most frequently you need several weeks to request the postcard, receive the postcard, and wait for the approval.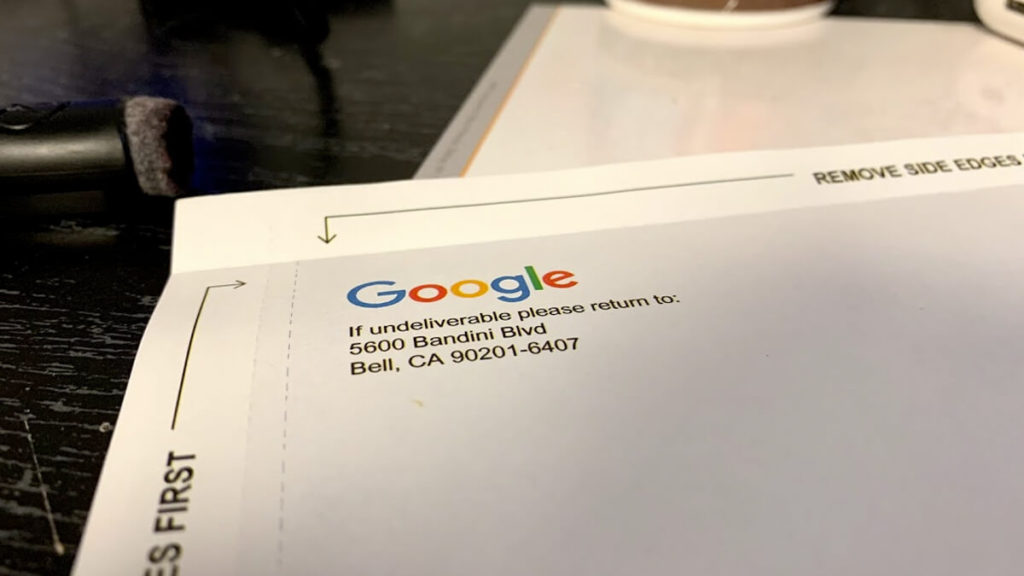 It's fairly simple to request ownership. If you are a new business, you can create an account at Google.com/Business.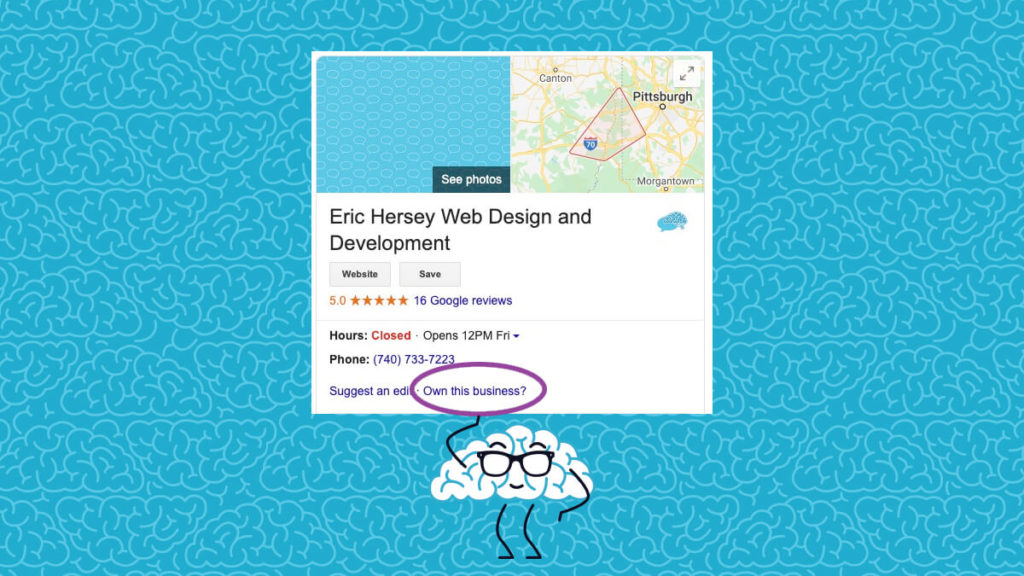 If you need to claim a listing that already exists, look for the link that says "Own this business?". Follow the prompts and get access.
How to Fix Your Business Hours in Google My Business
You are the lucky one and already have access to your GMB account. You have a few options (as of 3/19/2020):
Change your overall hours.
Create special hours for a specific date/timeframe.
Mark your business as temporarily closed.
Marking Your Business as Temporarily Closed
As many people know, I listen to a lot of podcasts. I get most of my information from podcasts. One of those podcasts comes from Marie Haynes. I wanted her expertise on how to handle this situation before I chimed in.
Haynes referenced another big-time player in Local SEO – Sterling Sky. An article from Sterling Sky shows you How to Temporarily Close a Google My Business Listing and how that looks. Haynes recommended not using this new feature from Google.
By temporarily closing your business, you eliminate access to getting reviews and might hurt your overall rank in search. More importantly, past indicators show that there is a lag when trying to change your business back.
Creating Special Hours
Google is pretty good at hitting your email up with alerts when holidays are coming near. They ask if you have special hours and direct you to change them in GMB. This feature is available but can be a little tedious. The feature forces you to go day-by-day. This might be a bit much if we know our hours will be changed for weeks/months.
Updating Your Regular Business Hours
My recommendation and the recommendation of Haynes is to just change your standard hours. When all of this clears and we go back to business as normal, change them back.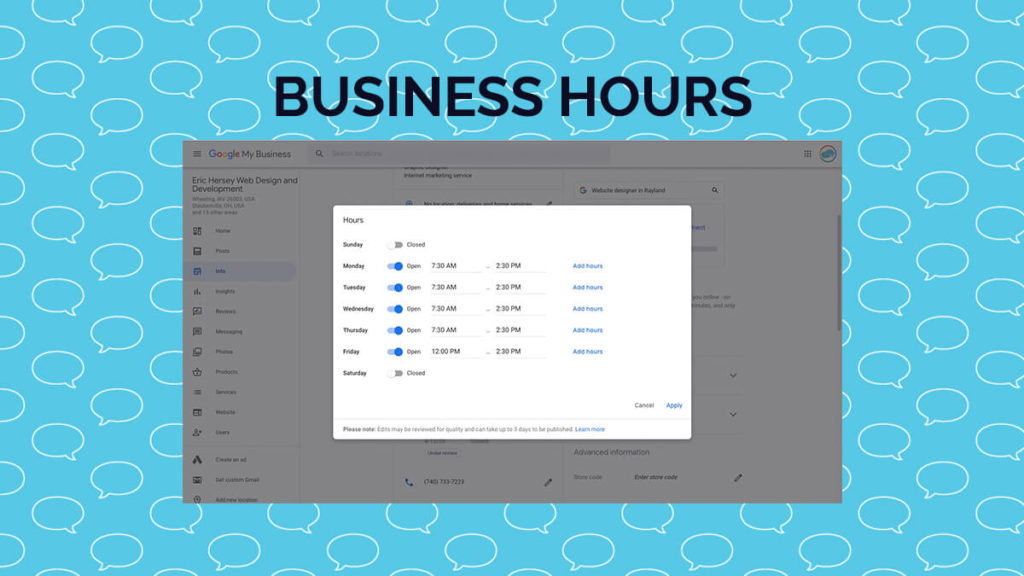 How to Change Your Hours on Desktop
Log in to Google My Business at business.google.com.
Navigate to Info.
Find the section with the little clock (not the calendar).
Click the pencil icon on the right.
Change Hours.
Hit Apply.
How to Change Your Hours on Mobile App
Open App or Navigate to business.google.com.
Make sure your business is selected (if you manage multiple profiles).
Tap Profile on the bottom menu.
Find the Clock icon (left) and tap.
Make Changes.
Tap Save in Top Right Corner.
My Business Doesn't Have Office Hours During COVID-19 Pandemic
In the case that you actually shut down the office for visitors or walk-ins, but still are operating your business, you need to let people know. The best way to do this is to create a Post in Google My Business.
These posts are often found directly under the main information in your knowledge panel.
Create a Google Post with your Business Hours Update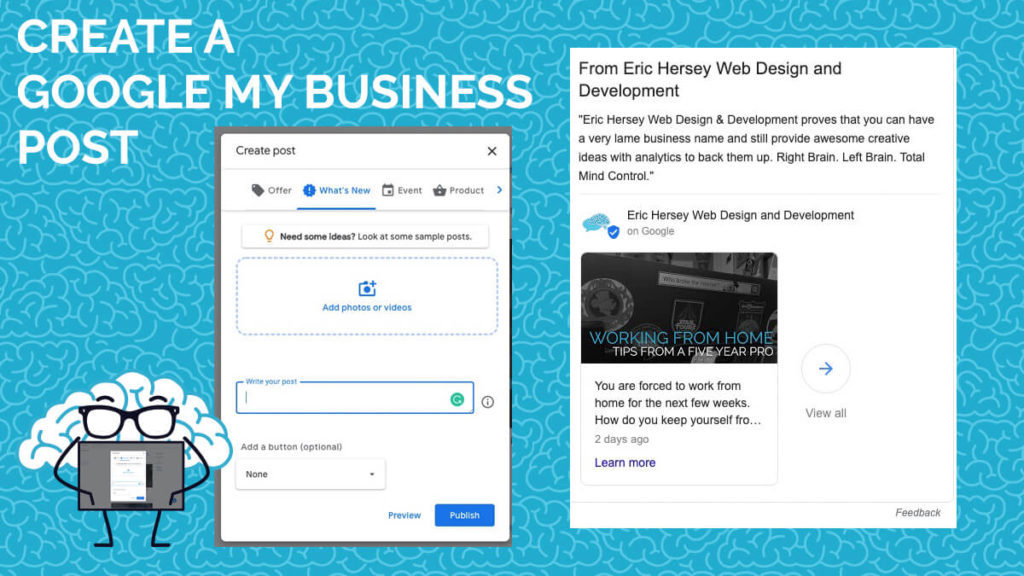 Creating a post is simple and very similar to creating a Facebook post. Select an engaging image, type of post (most likely this will be an Update), insert your verbiage, and apply a link if necessary. Alert your customers that you are still open for calls, meetings, etc… but the physical location is closed.
Ask and Answer a Question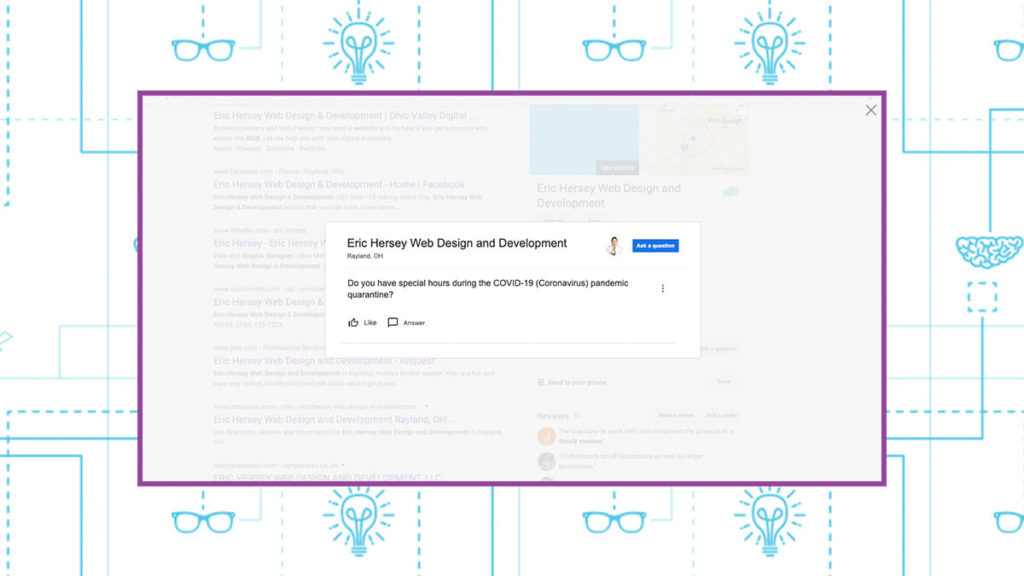 Another great suggestion from Haynes was to ask a question and answer the question regarding the special hours. Right under the Name, Address, and Phone number in your knowledge panel you will find a Question and Answers section. Go ahead and ask a question about your current hours and answer the question. This will also help customers understand your current situation.
Update: Google has limited some of the features during the COVID-19 situation. Q&A is currently unavailable. Learn more about the limitations.
What To Do When This is All Over?
Here is a list of things to do when we are back to normal:
Come back to this article.
Start at the bottom and read your way up.
Continue to wash your hands!