Celebrating the Small: Exploring Nine Lesser-Known Ohio Valley Pools
Regularly, I try to recall and access information I had heard on the radio, something I had seen on Social Media, or something I had heard someone talk about. Then, I go to search for the "something" and come out empty-handed.

One of those "somethings" happens to be public pools.

"I knew I saw that splash pad with the purple equipment somewhere, but where was it?"

I search online. I search Facebook. I search Instagram. I think some more. I still figure out nothing.

So, in an attempt to categorize information I think is important to compile in one major list, I have started a new project: Local stories about local things in one local place—here, on this website. I know others have reached this same roadblock: it's my turn to help people like me find and access the information they "knew they saw somewhere".

W.B. Healy – Freelance Writer
Enter the first focus:
Ohio Valley Swimming Pools
Below is a list of 9 pools in the Ohio Valley within 30 miles of Wheeling, WV. These pools are not "ranked" from "the best" to "the worst" or by order of preference. Instead, they start with the pool furthest from Wheeling and end with the four Wheeling City Pools.
Hopefully this article will make your next pool adventure easier to choose!
Cameron City Pool (Cameron, West Virginia)
No Google rating, but the locals love it!
Equipped with a small sliding board, a fence to separate the shallow end from the deep end, and a unique half-moon shape, this outdoor public pool is the first on the list. The Cameron City Pool has been around for over 80 years, and it still possesses that "first-day it opened" vibe.
Located about half an hour outside of Moundsville, West Virginia, the Cameron City Pool is open daily includes a concession stand, can be rented out for private pool parties, and offers the occasional "free swim". Its unique, different, rural location is sure to make your next pool outing an adventure.
Four Seasons (Moundsville, West Virginia)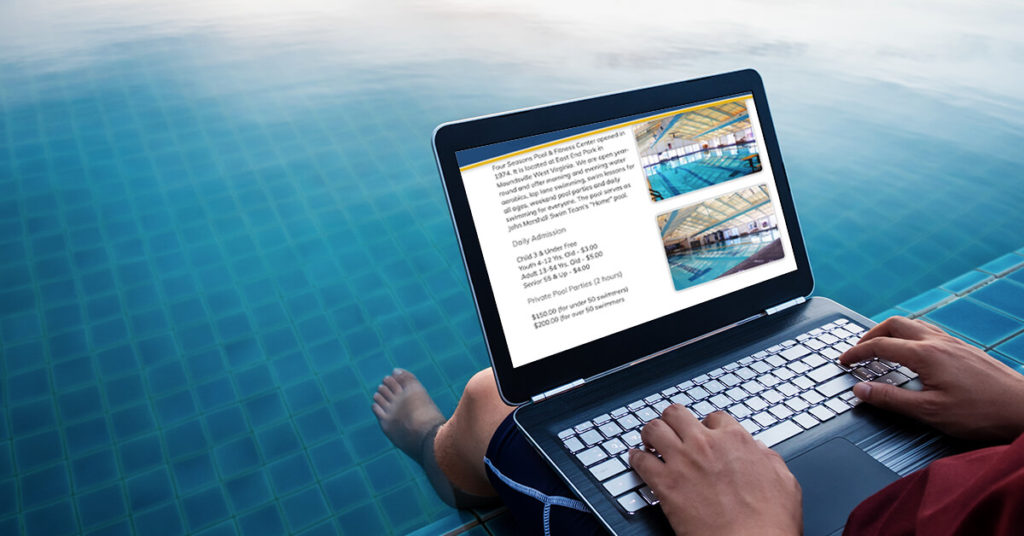 Second on the list is Four Seasons Pool, the only indoor pool included here. Open year-round, Four Seasons Pool is located in Moundsville, West Virginia. Four Seasons has undergone some recent renovations, including new bathrooms, new paint, and other cosmetic updates. Towards the end of the season, Four Seasons will also include a Splash Pad, scheduled to open in August.
Additionally, Four Seasons Pool offers Free Swim Nights every Wednesday. Still looking for more to do after your swim? Next to the pool is East End Park, which includes contemporary, updated playground equipment; a street hockey field; basketball courts; baseball fields; and a small skate park.
The pool is easy to get to and is only moments away from some local restaurants and shops.
Glen Dale Pool (Glen Dale, West Virginia)
Complete with a low and high dive, a baby pool, and a concession stand, Glen Dale pool in Glen Dale, West Virginia is next on the list. Glen Dale Pool offers family fun nights, private pool parties, and different "themed" nights each season.
According to Google reviews, its been referred to as the "ideal, choice place" for family fun, complete with a "friendly staff" that is "organized and well-maintained". Included at Glen Dale Pool in the park area is a playground, basketball courts, and a picnic shelter that can be rented for events.
The pool is far enough away from major roadways that it makes for a quiet, relaxing experience.
McMechen City Pool (McMechen, West Virginia)
Located in McMechen, West Virginia, the McMechen City Pool is next on the list. Though the pool opened a little later in the season because of some necessary renovations, the pool now is open daily and will remain open for the remainder of the season. McMechen pool includes a diving board and a concession stand.
McMechen City Pool also offers Moonlight Swims after hours, additional activities for kids on different days, and themed nights. This year the McMechen City Pool featured a "Glow Night" and will be hosting a "Pool for Paws" event in the upcoming weeks. This smaller, lesser known pool pops some personality with its organized celebrations.
Benwood City Pool (Benwood, West Virginia)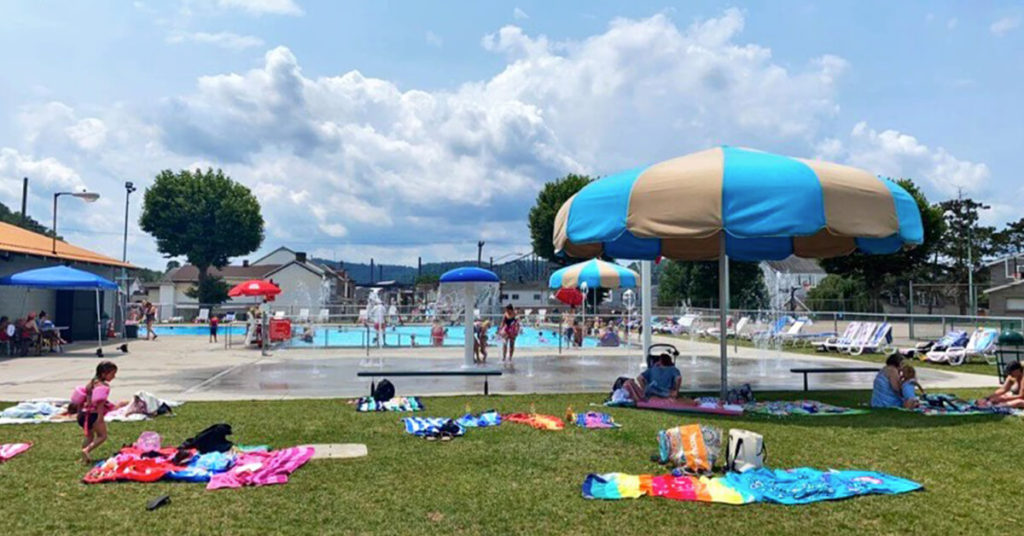 I stumbled upon this gem this year. Located in Benwood, West Virginia at the Benwood City Park, this pool holds a special "star rating" for me. I remember swimming here in my childhood long before its recent renovations, and swimming here with my son was enjoyable this year.
The pool is open daily every day of the week, offers special events like "Night Swims", "Glow Nights", and "Luau" parties, and hosts the occasional live musician/band. The pool also offers swimming lessons, includes a high and low dive, has two small sliding boards, and has an adorable splash pad for your little ones. I have a feeling this pool will also become a "favorite" of yours if you give it a try.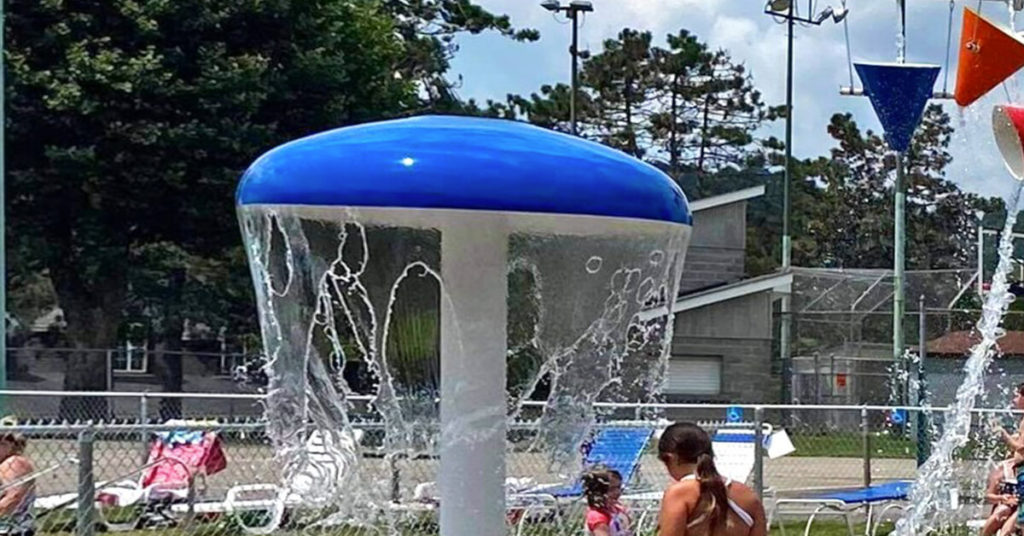 These next four pools were discoveries made when completing this article. I had not heard of most of them—Google did the finding for me—and visiting these pools was an amusing, entertaining experience.
Garden Park (Warwood, West Virginia)
Garden Park Pool, located in Warwood, West Virginia, may have been the most entertaining pool I visited. The teenagers working the desk were polite, entertaining, and knowledgeable, thrilled someone was "interviewing them" and happy to share informative details about the pool.
This pool is open daily, offers private pool parties, has a sort of Cheers feel about it (the locals I spoke with were obvious "regular" visitors), and includes a baby pool and diving boards. As I talked with lifeguard Shelby Bence, I also learned that the pool offers Midnight Swims on certain days from 6:30 – 8:30, is included in Warwood's "Toe Tappin' Tuesdays" (live music, free pool entry), and is right next two some seriously rad playground equipment.
On one side of the park, near the school, you get the usual playground equipment (slides, swings, and the like), but next to this playground is also a mini "Fit-Park", which has equipment for completing sit-ups, pushups, "bar-vaulting", and other strength exercises. This is a pool I certainly plan to visit with my very active six-year-old—plus the entry fee is super affordable!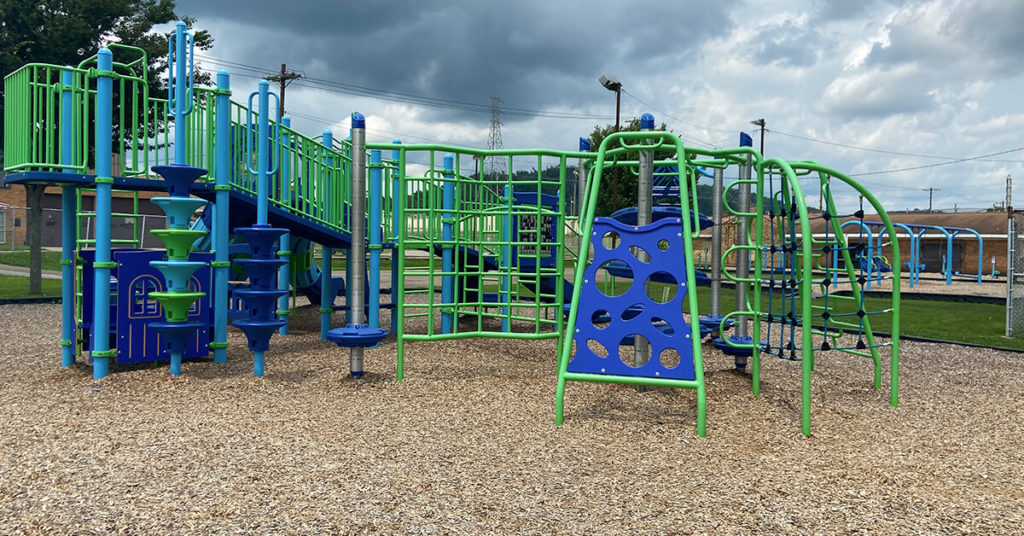 Bridge Park Pool (Wheeling Island, West Virginia)
Bridge Park Pool, located on Wheeling Island, was one I was excited to visit. Just before starting this story, I had heard that this pool was its own little "gem", hearing it was small, not very crowded, and included a splash pad. Easy to locate, Bridge Park Pool is right down the street from one of Wheeling Island's well-known restaurants. The main pool is much smaller than the others, but there was a very comfortable "family" feel about it.
The splash pad and baby pool area has its own lifeguard, something I appreciate as a parent. Employees Larysa Brothers and Maria Murphy also told me that Bridge Park Pool also offers a Family Fun Night, Moonlight Swims, can be used for private parties, includes a couple of basketball courts, and has its own "Little Library". This is a pool I will visit—and I'm pretty sure I'm bringing my son's younger cousins with me!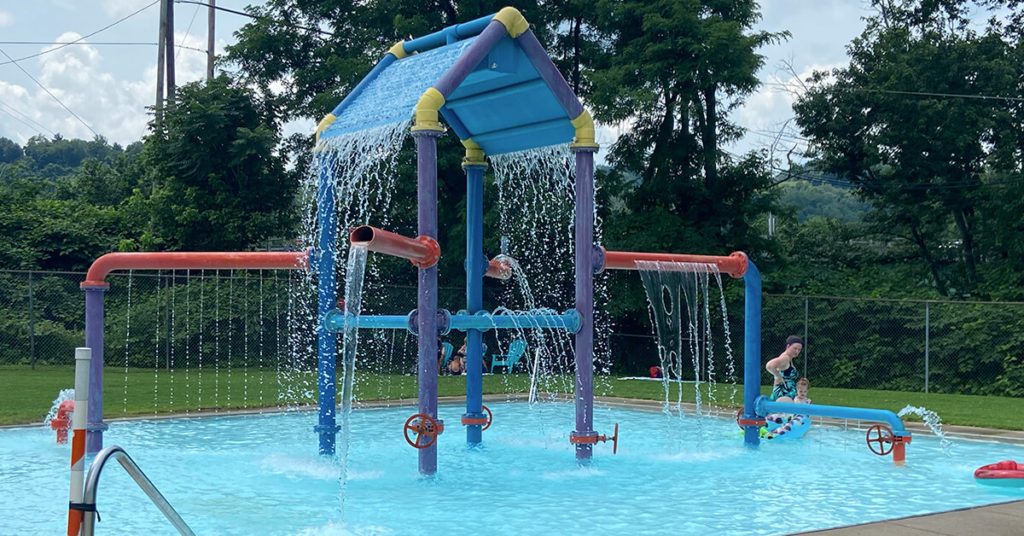 36th Street Pool (Wheeling, West Virginia)
Included in the Wheeling City Pools is the 36th Street Pool and Park. This pool is located in South Wheeling. Earlier in the summer it underwent a few repairs, but it is open daily now. The 36th Street Pool hosts a Family Fun Night in July, can be used for private parties, includes a diving board, has a picnic area, and has a lot of seating. Though small and simple, the pool is quiet and not very crowded.
Grandview Heights Pool (Wheeling, West Virginia)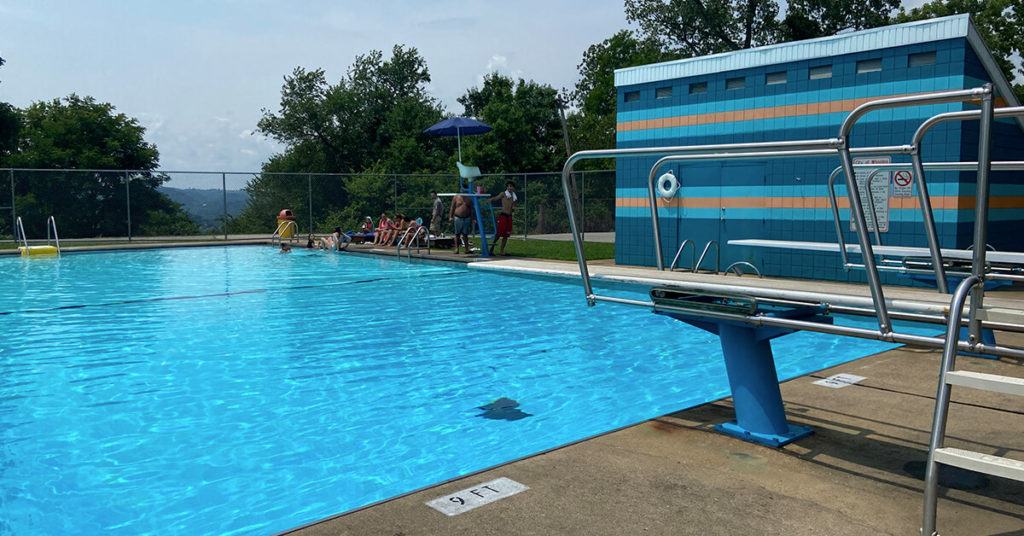 Grandview Heights Pool, located in Wheeling not far from the Mt. Wood Cemetery and Overlook, was a unique find. With a pretty view to one side, colorful housing below, and a quiet, peaceful location, this pool was a fun find. Grandview Heights Pool is open daily, offers Midnight Swims on Wednesdays and Thursdays in July, includes benches and a picnic area, has a diving board, and has a small baby pool. In two weeks, this pool with have its "Family Fun Night", complete with music and other special features. The pool has a concession stand, playground equipment, and a small basketball court. This is a pool to go to if you want limited crowds and a quiet atmosphere.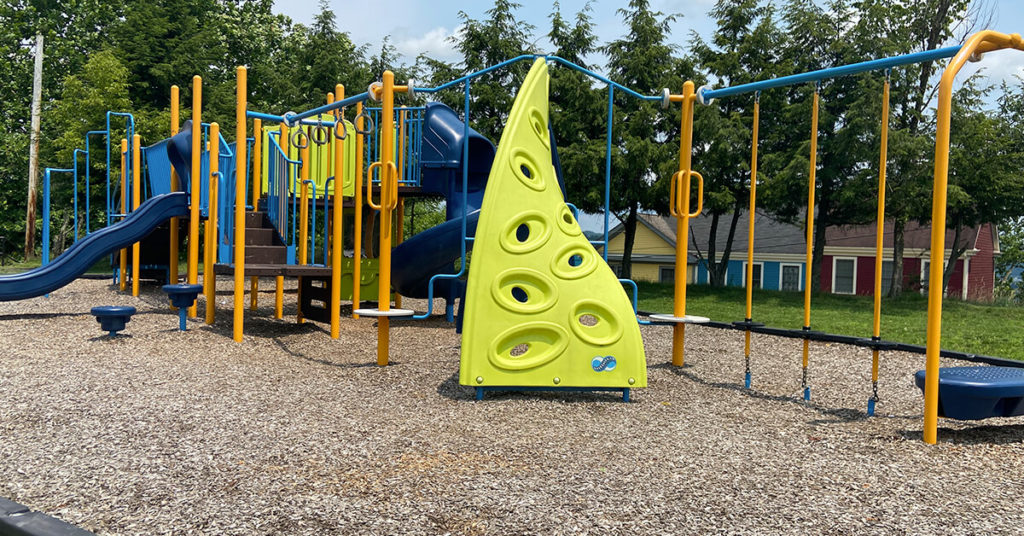 -W.B. Healy
Freelance Writer, Advocate for All Things Local
Do you have an idea for a feature local story? Send an email to wb.healy@yahoo.com with the subject line "Local Story Idea".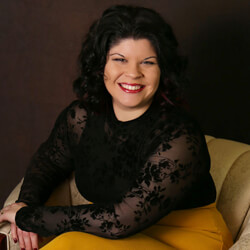 ABOUT W.B.
W.B. (Whitney) Healy is a full-time high school English teacher and part-time freelance writer in Moundsville, West Virginia. Her favorite stories to write include a celebration of all things local, with content like exploring small businesses, interviews with local artists, showcases of live theatre, and reviews of local restaurants.
Whitney enjoys reading, writing, the outdoors, baking, art museums, black cats, and live music. In the past, Whitney directed the spoken word group "The Prosers" at Towngate Theatre in Wheeling, WV.
She is currently writing an epic fantasy novel based on Norse Mythology and is hoping to finish this work by 2022 (and maybe even publish it!).
Instagram: @wbhealy.writer