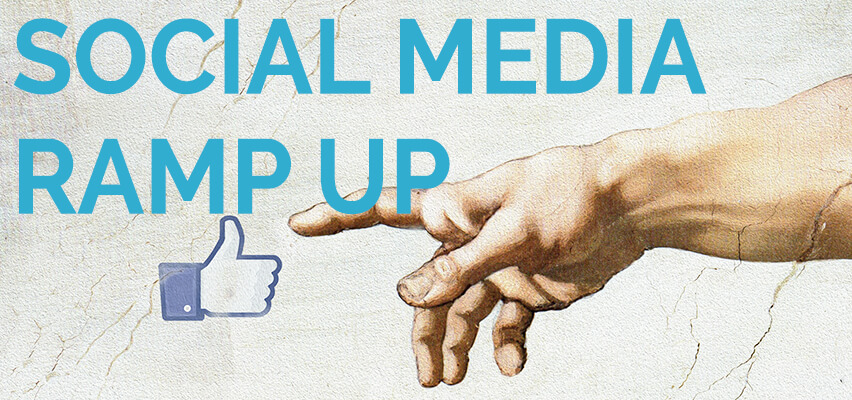 Social Media Ramp Up
How much time do you spend on social media? Most of us probably don't want to answer that question. iPhone users – there is even a section in your settings that show you how much time you are on social media. Regardless of age and generation, if you have a phone in your hand – you are probably glaring at some social media network.
I know I get most of my news from social media. By news, I mean information about what I am interested in. I don't ask for political news or sports scores – I want to know what new attraction they opened up at Epcot or if JuJu Smith-Schuster will sit out this weeks game. Sometimes I read the headline and other times I click on the link. Google Analytics now classifies me as a new visitor on their website.
From all of the accounts I manage, I scream every month that I want the majority of their traffic coming from social networks. Forbes said 31% of traffic came from social and that was in 2015. What percentage of website traffic should be going to your website in 2019? 40%? Half?
Starting from Scratch
The Ohio Valley is not known for its early adoption of technology. We finally get there, but it takes us several years to convince people to try what Pittsburgh and Columbus are already doing. This is what I also noticed on Social Media.
Without me spending hours upon hours figuring out the demographics and statistics behind the major networks – I will use some generalizations and some of my data.
I have the most friends on Facebook.
Instagram tends to be the same crowd but skewed younger and 'hipper'.
Twitter in the Ohio Valley doesn't exist.
LinkedIn has people but very little activity.
I'm not sure if anyone actually has a YouTube channel of substance in the Ohio Valley.
Snapchat: Don't know.
Pinterest…I'm sure there are a lot of people but I follow very little (my wife and my sister-in-law).
I help a lot of brands with social media and I will follow my own advice.
Focus on the social network that aligns with your audience.
Yes, I have the ability to set up an account (and I did) for each social media channel, but I promise you and I can't provide the value and attention for each network from the start. You can't just put the same message on all platforms. This is a lazy and wrong approach.
Value Added with Social
As I became older, I found myself less likely to post my 'thoughts' on social networks. I canceled my blog years ago because microblogging took over. I usually have plenty to say in person but found throwing out random opinions about anything and everything would be deemed annoying.
Even though I stopped posting regularly, I still enjoy seeing other opinions. I like it when people share funny GIFS/MEMES. If someone shared a personal blog, I would probably read it. I like original art and videos. When people give tips and tricks about their passion/career, I listen or read.
Don't get me wrong, a lot of the information out there is garbage and annoying. I block and hide a lot. If I am going to spend my time scrolling, I at least try and make sure it provides some value in my day. That will be my goal with Eric Hersey Web Design & Development social accounts. Provide some value.
Who Wants Value from Web Design Social Posts?
Here lies a problem. What I do is pretty niche. How many people are interested in Web Design in the Ohio Valley? I can't image many. So who would follow my social media accounts and click on my links?
Friends – probably.
Family – maybe?
Business owners – I hope.
I went over to GoogleAds Keyword Planner to find out how many people actually search for 'Web Design' in the market.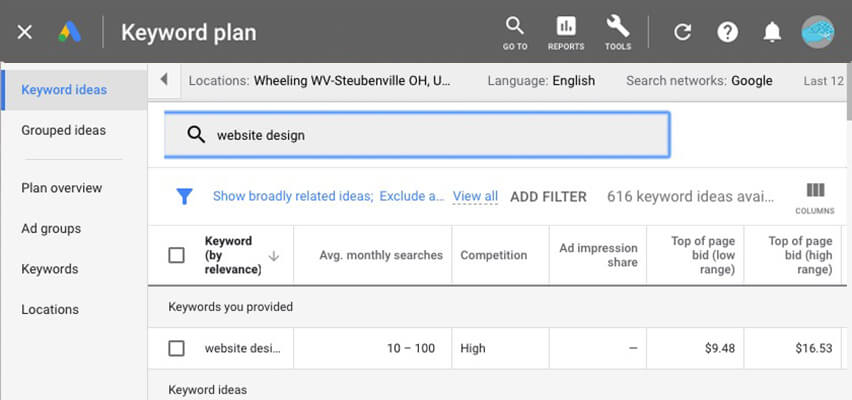 Not a lot. For the year, we are averaging 10-100 searches. At best we are talking 1,200 people looking for 'web design' websites. I could continue to break that up and find how many people would search for web design, digital marketing, graphic design, etc… Maybe I could develop an audience.
Where to Start? What Social Network Should I Target?
Even though I spend the majority of my time on Twitter, I think Facebook makes the most sense in the Wheeling-Steubenville market. I already have a decent 'friends list'. More importantly, I could do some research to see what Ohio Valley businesses have a big following. This could give me a realistic expectation of who might want to follow my account.
Notable Ohio Valley Businesses and Thier Facebook Audience
I know that the news outlets have a huge following in the Ohio Valley. WTRF7 is the number one television station in Wheeling and has the largest Facebook following in the Ohio Valley.
WTRF – 132,000+ Likes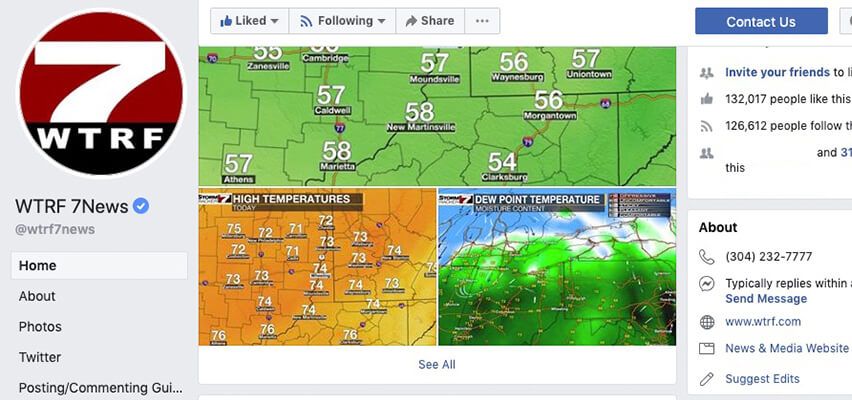 Channel 9 has 106,000+.
Weelunk (a Wheeling based blog) pulled out 11,600+ Facebook Likes. That number was rather impressive for a local blog.
I am not a news channel and most of my blogs/articles are going to be dealing with digital marketing. I can not expect those crazy numbers. What is a more realistic number?
I went through and looked at some of the major advertising agencies and digital agencies.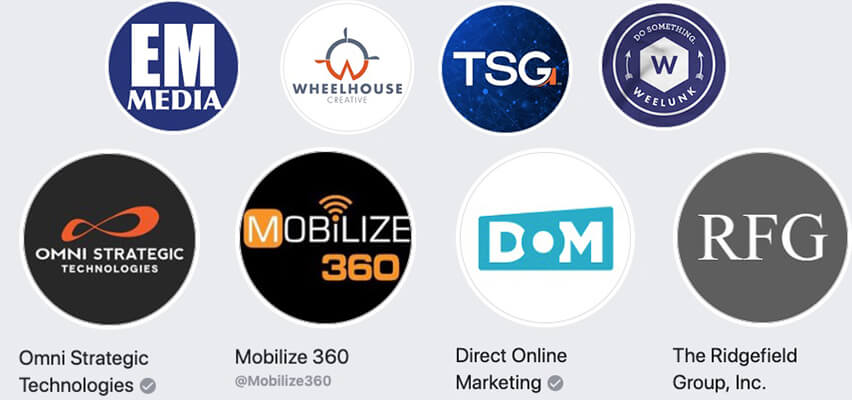 TSG – 750
Wheelhouse Creative – 3,500
Em-Media, Inc – 1,845
The Ridgefield Group, Inc. – 299
Direct Online Marketing – 1,411
Mobilize 360 – 460
Omni Strategic – 400
The advertising agencies were rocking the most, but I think I can get to a few hundred people.
Realistic Goals for Facebook Audience
At the moment, I have around 800+ friends on Facebook. Most of these people are from previous jobs and lifetimes ago. I could do the normal – please go like my business invite but I don't think that is much of a reason for people to like my page. I think it will have to grow organically over the years. That or I will have to give something away.
I think I can get 300 people to like the page by the end of the year. Hopefully, 25% of this audience will convert to website visitors (monthly).
What Will I Post on Social Media/Facebook?
This may seem odd (you know, explaining what I will post on social), but if you are going to 'Like' my page – I want to give you a heads up.
If I write a blog, it will be there.
General videos and/or training.
Occasional sharing of links/articles that I find helpful.
A sprinkling of passion projects and side-gigs.
Very limited to Zero holiday images and graphics. Let me wish you a Merry Christmas, Happy Thanksgiving, Happy National Donut Day, and Great Petroleum Day now.
This list is exclusive for Facebook.
Instagram, Twitter, YouTube, and More
These accounts do exist. They will stay dormant until I have the Facebook audience entertained. Most likely, I will share this post on these networks and maybe an occasional progress update. I will welcome the follows and likes, but the expectations are set. These are my vacation homes at the moment.
In case you want to get a head-start on the competition.
Facebook 300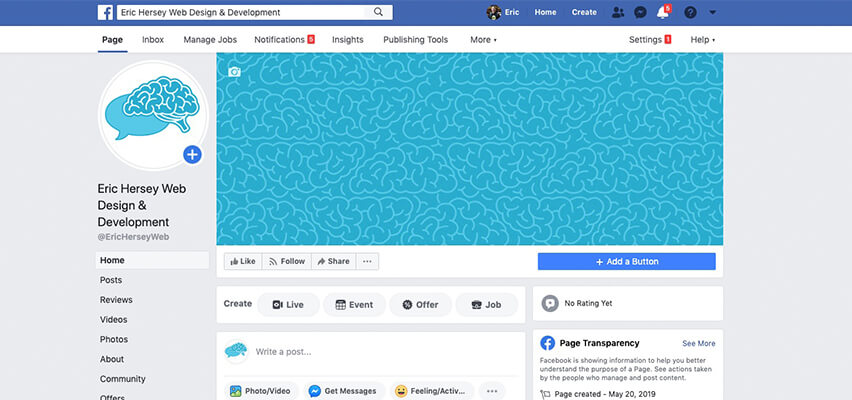 If you are reading this, more than likely you came from Facebook and you might already Like my page. If a dear friend of mine shared this post and you saw it from their 'wall', feel free to follow my page. Let's hit 300 and set some new goals. The other networks are counting on YOU!