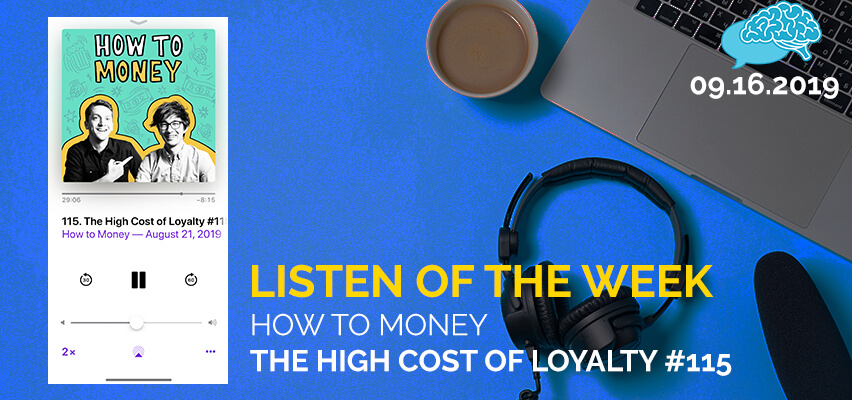 Customer Loyalty
I love Life Hacking. The term became overused in the last few years but still has relevance. I often try to find ways to maximize my efficiency around the house and in the workplace. Just so happens that my house is my workplace. That makes it doubly important.
After meeting with an accountant and financial advisor, I told myself I need to become more educated in basic finance. With an Apple Podcast search for 'finance' complete, I landed the How to Money Podcast. I subscribed and right from the get-go was growing my brain.
The Premise of How to Money
Would you like to describe the podcast in my own words or just rip the about paragraph from their website? Yeah, I think they can tell the story better than I can.
Joel and Matt are best friends who love good beer and talking about money! Joel has spent the past decade working as a producer in radio, while Matt has taken the entrepreneurial route and started a small photography business. They both have growing families and a small portfolio of investment properties. They both love finding interesting ways to cut costs and save for the future – and, of course, they enjoy drinking good beer along the way. While finding creative ways to save money is practically their pastime, Joel and Matt still strive to live a rich life in the areas that matter.

howtomoney.com
Why Did I Pick This Episode? – Customer Loyalty
It just so happens that I was battling it out with a corporate giant and dealing with my own customer loyalty issues when the episode dropped on August 21st.
We built our house in 2010 and have been customers of DirecTV for nearly 9-years. During this time, I had several extended contracts and there were two major reasons I used DirecTV.
I was an employee of AT&T and received a discount.
Sunday Ticket (NFL's premium product) was exclusive to DirecTV.
Loyalty to Sunday Ticket
Years ago, I would not be able to live without Sunday Ticket. My fantasy football teams NEEDED IT. I would stand in front of the television and watch 8-games at once. I was addicted.
As the years went by, I realized I could not get anything done on Sundays. This essentially killed an entire day of the week. My efficiency was impacted greatly. When I discovered the RedZone, I realized I didn't need to watch every game. I also realized that RedZone was not exclusive to just DirecTV.
Loyalty to AT&T
Well, I don't work for AT&T/DirecTV anymore. That means I don't get that nice discount. When the discounts disappear, so does the customer.
DirecTV Customer Loyalty Canceled
We all know new customers get the best deals. Over the years I have made many calls to DirecTV explaining I was going to switch. They give you a discount and you stay. This would work again, except, they weren't carrying the local channels.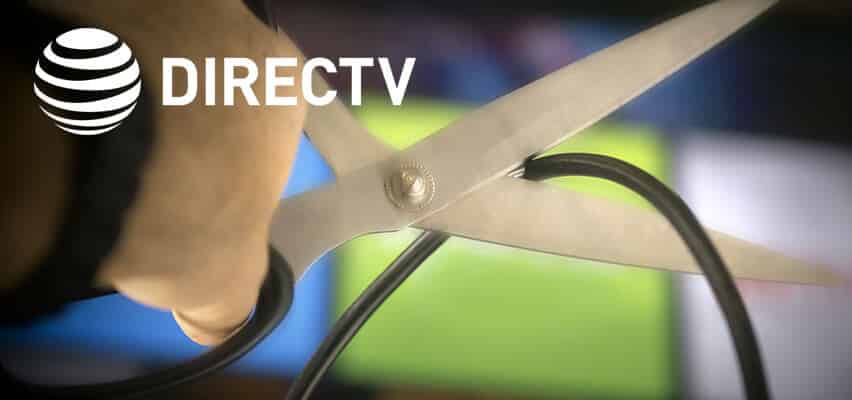 There was some corporate battle with the local CBS/ABC station and DirecTV. I missed the entire Big Brother season and I surely wasn't going to miss my Pittsburgh Steelers (games on CBS). We made the call to Dish Network and set an appointment.
Switching to Dish – New Technology
We officially did it. We moved on and Dish Network came in with some new technology. It was amazing how we were using the equipment for nine years and not once did DirecTV offer to upgrade us with the latest technology. Now, we can record 16 shows at once. We have the internet connection to the equipment and can watch YouTube and Netflix from the box (although I still love my Apple TV).
When we called DirecTV to cancel, they tried to save us. They wanted to offer us more services, free this, and free that. It was a little too late. We could have waited out the issue with the locals, but DirecTV played defense and not offense.
Imagine if they would have offered us the new, cool technology a few years ago? Instead, we were stuck in 2010.
The High Cost of Customer Loyalty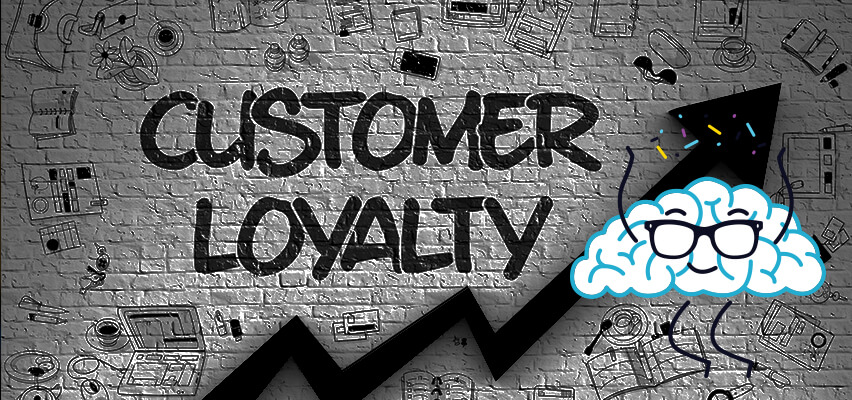 Matt and Joel hit on many of the issues I experienced with DirecTV. They give great tips and tricks on how as a business to help build customer loyalty (mission, products, services, etc…) and how you as a customer can avoid being taken for granted.
You can read their blog explaining the episode about customer loyalty.
Tips and Tricks for Better Customer Loyalty
If you can't devote 30-minutes to this episode and you can't read their short blog, here are some basic items they discuss:
Be Loyal if the company deserves it (similar mission, great products or services)
Don't Be Loyal by Default
Shop around for Insurance, television providers, mobile carriers, and banks.
Companies like Credit Cards reward loyalty while other companies don't (see list above)
I know I benefited from these tips. Hope you find ways to increase your customer loyalty (business owners) or save you some money.