The Podcast App Review
It's been a year since I announced my Focus initiative. In summary, I would take one topic and focus most of my monthly blogs on deep diving into that one subject. I would also recommend at least one podcast to listen to each week. I made no reference to what podcast platform you should use. I know the majority use Apple Podcasts – but other popular podcast apps are out there.
Let's break out of our comfort zone and review the best podcast apps.
What makes a Good Podcast App?
The prominent features required for any good podcast are the following:
Podcast Catalog (show availability)
Easy to use Interface
Playback settings and features
Streaming/download options
I can also appreciate a podcast app with added features. Most apps have push notifications and auto-downloads.
For me, I utilize the search feature quite often. I have a side project (Music Ranked) where I'm constantly looking for podcasts based on keywords and names. It's important that the podcast app I use makes it easy to download single episodes.
I'm also a speed listener. If the app doesn't let me listen at 2x speed, I won't give it a chance. This might be negotiable for some, but it's a dealbreaker for me.
Reviewing the Podcast Apps
I'm an iPhone user, so apologies to anyone looking for reviews for other platforms. I'm sure these apps are quite similar for Android phones.
With a simple search on the App Store, I downloaded over 20 different options. I'm sure I'm not going to come close to reviewing them all, but I'm hitting all of the major ones.
Let's start.
Stitcher has been a pretty prominent app for years. I remember using Stitcher on one of the earliest iPhones – mostly for streaming music. Now, they've put together a pretty nice interface.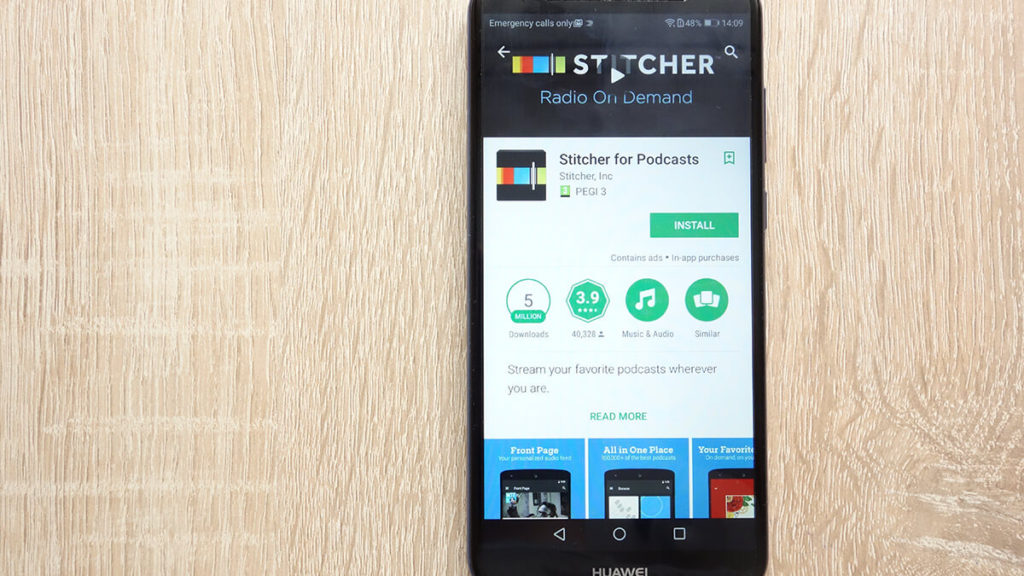 It seems like there were quite a few of my favorite podcasts that didn't make the list. Besides missing out on a few obscure podcasts, the search feature allowed for results for episodes and series. An added feature automatically gives you recommendations to play after your single episode is finished. This could be a great way to find new podcasts.
Thankfully the app had a 2x speed feature. I also appreciated the car button – which took over the screen with larger buttons.
The nerd in me enjoyed the total minutes and streak counter.
Grade: C
This was my introduction to Castbox. Right from the start I was happy to see it had all of the podcasts I subscribe to on Apple.
The search feature was next level. Castbox pulls results for shows, episodes, audiobooks, and posts. There is a social component where you can comment and share thoughts with other users. In fact, the app give tasks and rewards to go along with the social features.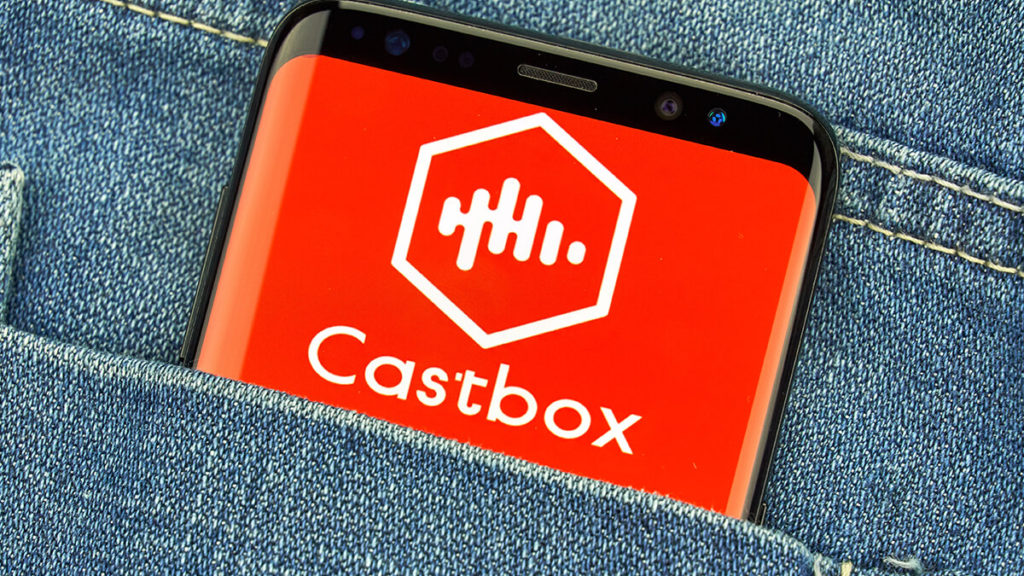 Your podcasts are nicely organized. When you view the series, you can filter by season. It also shows what episodes were completed and the percentage played. The player shows ads, but this doesn't bother me (considering I'm listening – not watching).
The playback feature I love – 3x speed. I'm not yet trained, but I will give it a try.
Grade: A+
I know a few people that prefer Overcast, but this was my chance using this podcast player. This player seemed pretty bare. It had all of my favorite podcasts, but the navigation wasn't very intuitive. The search feature grouped shows and episodes – so it wasn't super helpful.
The playback was very good. The show notes section was dynamic – easy to click links and view suggest content. We also have 3x speed, volume boost, and trim silence.
Grade: B
Right from the start I was pleased with The Podcast App. It allowed me to import all of my current subscriptions from Apple. Besides the ad glued to the top of the app, it's a respectable option. The search feature tends to do a full search on the verbiage in the description – not just the title.
The app lists how many active listeners each podcast has – which is a fun stat. There seems to be a space where each show can make a 'best of' list. There is also curated playlists for users wanting to deep dive into specific topics.
They are only rocking 2x speed. Nothing special about the player – just does the job it's intended to do.
Grade: C
The local radio stations have been pushing iHeartRadio for podcasts, but I'm not sure if they can compete. The search feature pulls music, podcasts, albums, and songs. Not quite what I'm looking for.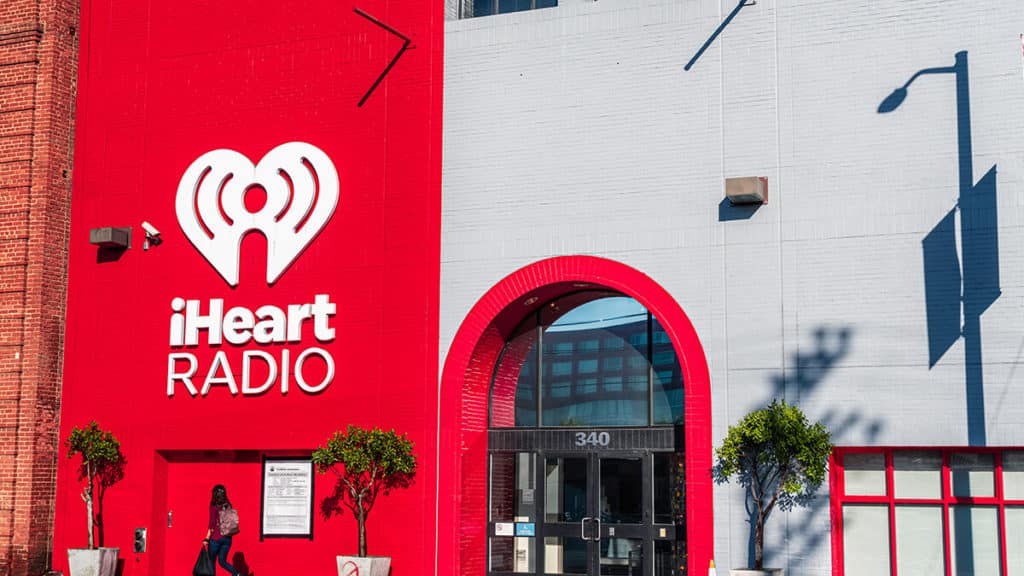 There were some major podcasts that I didn't see listed. Once you subscribe, you can have push notifications for new episodes. The show list and playback features are pretty basic. Everything works, but nothing special.
Grade: D
I've heard of Podbean but this was my first chance using. I started with a search and I like how you can select show or episode before you search. The playback feature of 2.5x was a nice boost. You may see some ads while listening (but once again not a big deal).
Podbean allows you to record and post your own episodes. Not sure of the ease, but the publishing option is there as soon as you sign up.
I like the stats portion, where it gives you status based on your hours listened. There are also features where you can gain beans to perks. These are used to purchase virtual gifts but I'm not entirely sure what they do.
Grade: C
Google owns the internet so why not own the Podcast world? I'm sure the Android phones all favor Google Podcast, but this app worked pretty well on my iPhone. I appreciate the minimalistic user interface.
Since nearly everyone should have a Gmail account by now, it makes sense that it integrates well with your Google account. I can only imagine how they will use my listening history to serve ads in the future.
Google get's a plus for going all the way to 3x speed. The search features are lacking compared to other apps – which is weird since Google owns search.
Grade: B-
I was not aware of Luminary and sampled the podcast player for a handful of podcasts. There doesn't seem to be anything super unique or different about this app, but it does allow for 3x speed (always a plus).
I had a hard time finding some of my podcasts. The search feature is very similar to Apple Podcasts where it lists the shows and then individual episodes. It also allows you to search by publisher.
There are Luminary podcast exclusives where you need a subscription. I imagine they are going to get exclusive deals with celebrities or popular podcasters to help drive the subscription count.
There was nothing special about this app and don't see a reason for switching from Apple – unless you want that 3x speed.
Grade: C
Himalaya asked to import all of my subscriptions from Apple and I was off to the races. Himalaya has a very slick interface (maybe my favorite). They even give us a dark mode option.
We get a wonderful playback setting that goes to 3x. You can set customized alerts for each podcast and also customize automatic downloads. It seems like there might be a slight delay in receiving the newest episodes, but not sure if that is just me or everyone. It was also a bit difficult to find
Himalaya offers a community section where you can leave comments on individual podcast episodes or shows. There is also a feed that tracks all of your activity and a feed for the activity of people you are connected with.
Himalaya also works as a podcast recorder – where you can record and publish your show.
Grade: B-
Castro scared me at first. I thought it was forcing me to pay to listen at 2x. This was not the case, but you do need a premium membership if you want to customize each series separately. I don't need that level or customization.
The entire premium option allows you to skip intros, play from your Apple Watch, customize your app icon, and several other non-important features.
One really cool feature was the ability to clip sections of the podcast and share it with friends. This allows you to email, text, tweet, etc… I could see this being pretty handy for someone running a website or social media campaign. For this purpose alone, you might want to keep this app on your phone (even if you don't use it as your default player).
The interface is nice but the search was not good. I tried my normal band search and my normal web keyword search and found they only wanted to retrieve shows with the keywords in the show title. Not very helpful.
Grade: C
I feel like Player FM was a prominent app when the iPhone first came out. I have a vague recollection of using it, but can't recall if it was for podcasts, streaming music, or something entirely different.
Player FM is not an app I will be deleting any time soon (unlike the past). Although the search function doesn't pull up as many results as I would like, the rest of the app is pretty fantastic.
The overall user interface is easy to use and sleek. There are tons of customizations (trim silence, boost volume, and speed up past 2x).
My favorite feature might be categorizing your podcasts. Once you create categories, you can view all like-podcasts and stream them back to back.
The nerd in me likes the stats page – where it gives you random stats on how long you listened, how many podcasts you are subscribed to, and more.
It does seem like the podcasts are slower to come into the feed (and there are a few of my favorites that aren't listed). I guess for this reason I can't completely ditch Apple Podcasts – but this might be the recommended player for several of my shows.
Grade: A
I remember my brother Todd talking about a random listener using an app called Bullhorn to listen to the TodCast. We did a basic search and sure enough we found a new podcast player.
I was smart enough to import my Apple subscriptions and had several podcasts to choose from for my sampling.
I am not one to worry about data consumption over mobile, but if you are, this app might be your choice. You can actually call-in using your phone line to listen to your podcasts. Yes, like dial a number and listen. This is a pretty cool option, but that takes away the nifty playback features.
Although we are stuck at 2x speed, there are other features that I like. If your podcast is sophisticated enough to have transcripts – you can access this feature pretty easily from the show page. You can favorite individual episodes and create playlists for listening.
There doesn't seem to be any real reason – besides limiting data – that I would prefer this over Apple.
Grade: B
Well, this was a bit depressing. I tried to search for several of my favorite podcasts and nothing came up. I'm talking Conan O'Brien Needs a Friend didn't show up. After trying several others with no avail, I decided to delete the app.
My guess is PodOMatic is just a player and you have to manually import the RSS feed. No thanks.
Grade: F
I'm very familiar with Anchor.FM, but mostly from a recording podcast standpoint. My brother uses Anchor to record his TodCast PodCast and it distributes the podcast to the various other feeds. This was my first time using the app as a podcast player.
The player is different. There is an option for Normal, Fast, and Faster – so I'm not sure if its 2x speed but doesn't sound like it. If you listen to an Anchor produced podcast, you can actually see the different segments and skip around (which is cool).
You can listen to individual episodes but it doesn't appear that you can actually subscribe. This app is primarily for making podcasts – so I'm going to disqualify it from ranking.
Grade: DQ
I've used Spotify quite a bit over the last year, but actually never on my phone. Spotify has an easy embed option for my website so I have an account and search for podcasts weekly.
The playback features are good. You can go to 3x (but there is no 2.5x). I can't complain but I noticed that 2.5x is good for several fast-talking podcasters.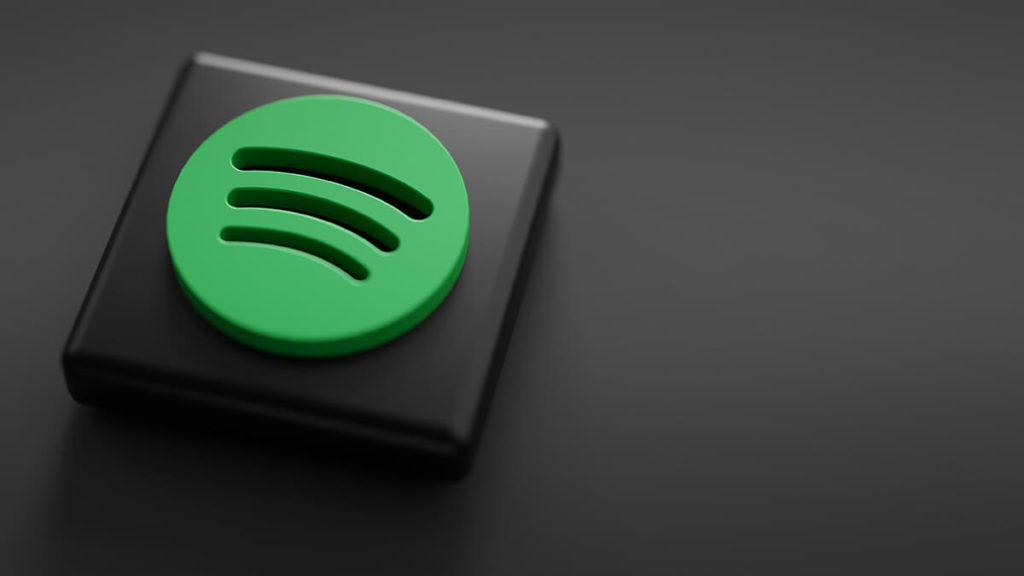 If you want to share a podcast, there is a nice feature included that gives you a unique sound wave code that you can send to friends.
Spotify, of course, is a music streamer. When you search you have to filter through artists, albums, songs, etc… Thankfully they give you an option to just search for podcasts.
There doesn't appear to be any community aspect or added features. Just a quality player that works well with WordPress websites.
Grade: C
Pandora is not known for Podcasts – but since everyone else is doing it – they better give it a try. I had a very hard time finding many of my favorite podcasts, so I can't recommend it.
I did do a few searches and found a few single episodes worth listening. Much like with the music player, you can thumbs up and thumbs down podcasts. Not sure how many people shuffle random podcasts for this to make sense.
There was not a single option for playback speed.
Grade: F
Let's finish up with the industry leader. I have been using Apple Podcasts as my primary player for years. The beauty of this app is that everyone with a podcast works to get listed. If the podcast exists, it's going to be on Apple.
Much like most Apple products, its focus is being reliable and easy to use. I never seem to have issues with the app crashing. Podcasts arrive on time and auto download when asked.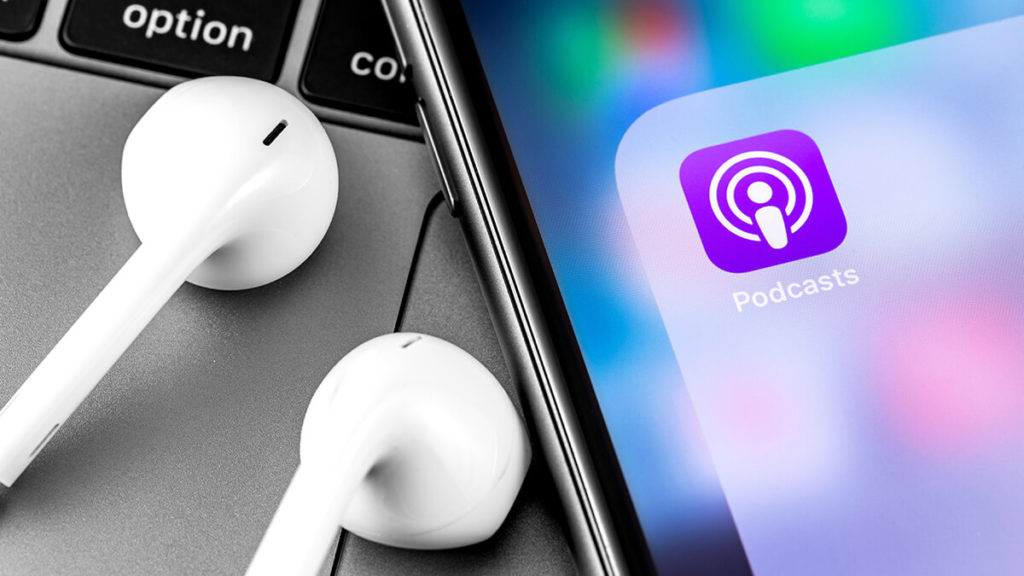 The playback functions work for most. I imagine most people listen at normal speed and 2x is a push. Not having 3x is not a problem most people worry about.
This is your standard player. There will be players with more bells and whistles, but Apple is easy to use and has the podcast you are looking for.
Grade: B
Podcast Apps Recap
I reviewed 17 of the most popular Podcast Apps on my Apple device. I am sure there are more podcast players available – but I took care of the major ones. This is a subjective take and my opinion. I listen to a lot of podcasts, so I would say I'm a Podcast Listening Expert (which is a goofy title I created).
Here is a list of podcast players, best to worst:
Castbox – A+
Player FM – A
Apple Podcast – B
Overcast – B
Bullhorn – B
Google Podcasts – B-
Himalaya – B-
Spotify – C
Podbean – C
Stitcher – C
The Podcast App – C
Castro – C
Luminary – C
iHeartRadio – D
Podomatic – F
Pandora – F
Anchor.FM – DQ
Not only did I review these on my website, but I also spent an hour or so talking about these apps with my brother on his Podcast.
Tags In