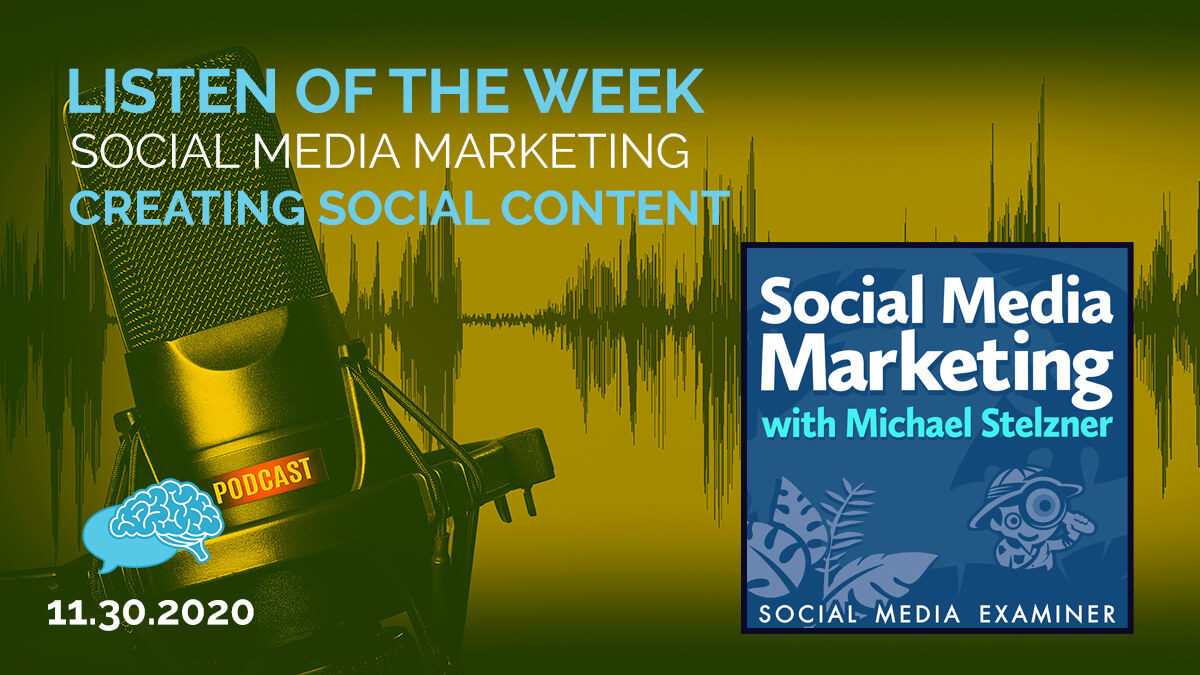 Creating Social Content
It's finally time to talk about everyone's favorite topic – Social Media.
This has been a hot button for years. Whether you love or hate them, we need social media.
31% of all referral traffic comes from Social Media.
Besides driving traffic to your website, Social Media plays a huge part in your branding and customer engagement.
When I say social media, most of you paint that blue F in your mind. You aren't wrong. Facebook holds 55% of the social media market. If I asked you to blog on your website and post on Facebook, you will likely oblige. But if I ask you to blog on your website, post on Facebook, create new pins on Pinterest, upload photos on Instagram, share relevant articles on LinkedIn, and Tweet four times a day – your head might spin.
And that's what a lot of social media marketers are telling you to do.
It Starts With a Blog
It might not start with a blog. You might start with a video or a podcast. Maybe you start with a presentation or nicely laid out infographic. Whatever content you choose, odds are this foundation took you the most time and research.
We discussed creating a plan and a content marketing strategy weeks ago. Then we discussed repurposing your content. Both of these steps are part of social media management and marketing. One well thought out content idea should help you create a solid content calendar for your website and social media.
Too often you see people doing it backwards.
Facebook is Not Your Foundation
Almost 90% of the businesses I start out with are hammering content on Facebook. I will see multiple posts per day. I'm not complaining because we love content. When you are putting together novels in a post, you are doing it wrong. Your Facebook post is going to come and go. That same content placed on your website can be evergreen and generate organic searches for years to come. Take that content and put it on your website.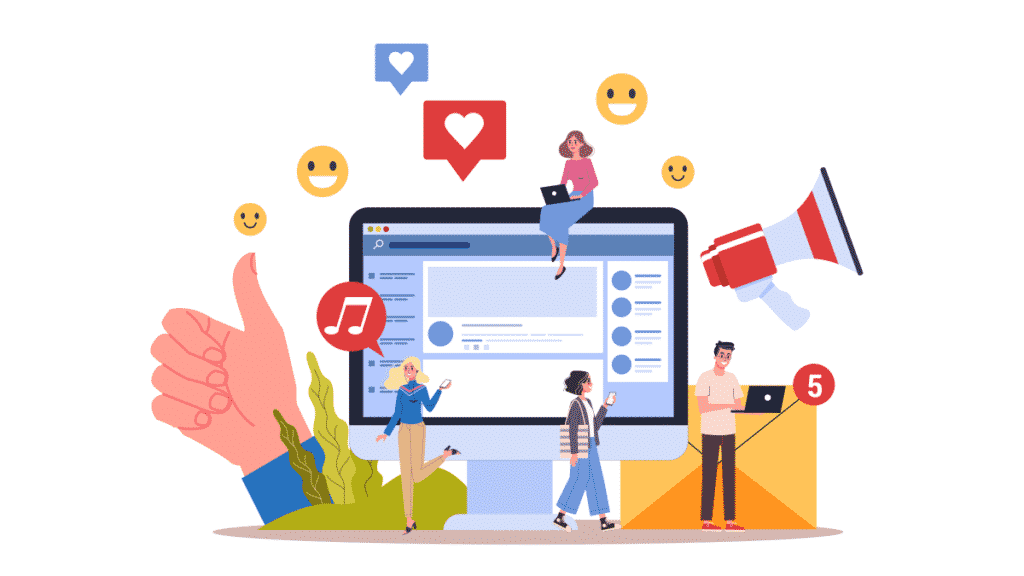 Yes, I'm aware that the mighty Facebook algorithm doesn't like your shared links. It does make sense to focus on posting images, videos, and status updates to help your pages reach. I'm all for finding the loopholes in the system and reaching as many people with the least amount of effort. This is why you shouldn't put all of your focus in Facebook.
More Than Just Facebook
Buffer published a great read on the 21 Most Popular Social Media Sites (2019). Let's borrow some of their data to make a point.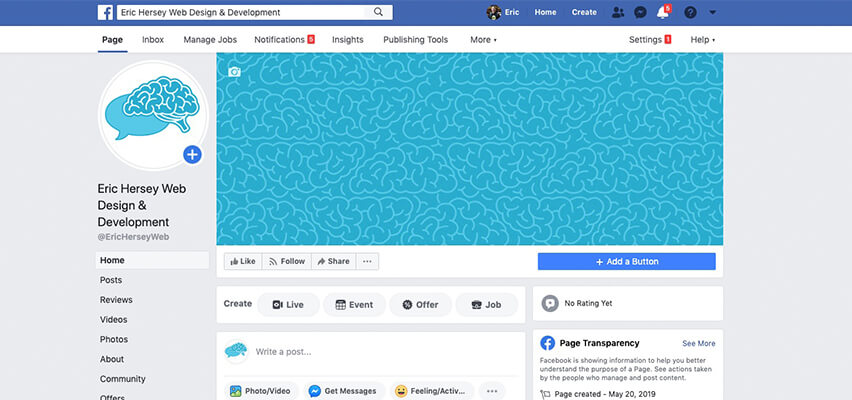 #1 – Facebook – 2.23 Billion Monthly Active Users
#2 – YouTube – 1.9 Billion Monthly Active Users
#6 – Instagram – 1 Billion Monthly Active Users
#8 – Tumblr – 642 Million Monthly Unique Visitors
#10 – Tik Tok – 500 Million Monthly Active Users
#12 – Twitter – 335 Million Monthly Active Users
#13 – Reddit – 330 Million Monthly Active Users
#17 – Snapchat – 255 Million Monthly Active Users
#18 – Pinterest – 250 Million Monthly Active Users
#21 – Medium – 60 Million Monthly Active Users
I left plenty of gaps for international for predominately foreign social media sites. You can see that we have 10 very popular and very active platforms to grab eyeballs.
Should you be on every one of these? Should you?
Cater to Your Audience
Just because a social media network exists doesn't mean you need to be active. You might want to claim your business or brand Username for all accounts, but social media networks are niche. My son watches a ton of Ryan's World and Blippi, but I don't think they need to be on LinkedIn.
Do some research and know your audience. If you know what your audience likes and wants, you will be able to find out where they are spending their time. You should have this in mind when you are creating an article or blog.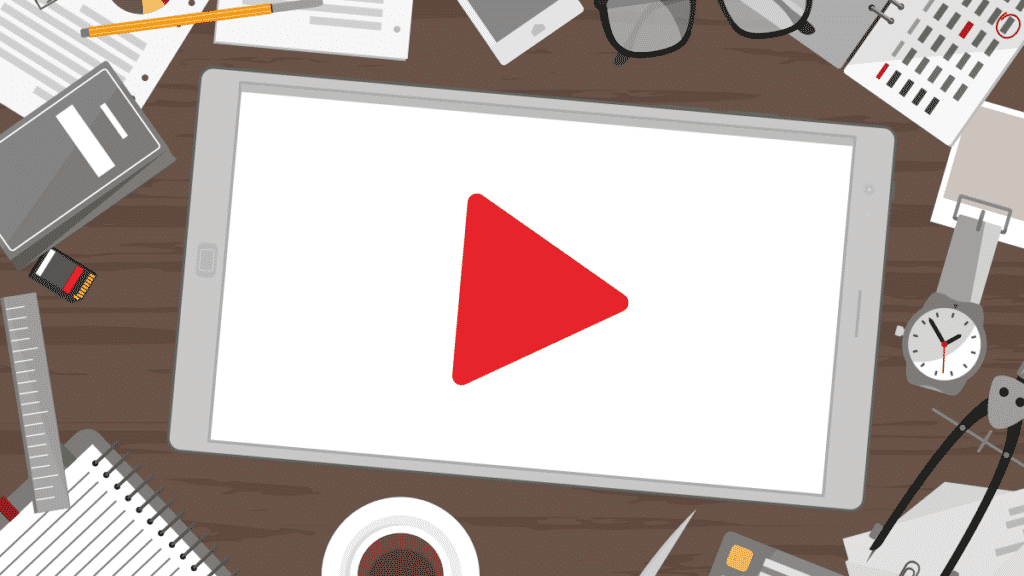 Once you have a good idea of what platforms your users are using, repurpose your blog and content for that platform.
Take your Featured Image and Customize it for Instagram
Record a video hyping your blog for Facebook or YouTube
Post your blog on Medium
Take some of the comments on your Facebook post and ask the same question on Reddit
If you start with the base social content, creating for other networks is a bit easier.
Don't Spend Every Day Posting on Social
If you are like me, the thought of having a daily to-do checklist for social media makes you a bit ill. I really don't want to wake up each morning and post on every platform. As a user, I try to stay away from social until work is done (fear of being sucked in). Thankfully, you have a plan and you have a way to schedule posts in advance.
Social Media Scheduling Tools
When I first started offering social media services, I was using Hootsuite. Over the years and as social media for businesses grew, there sprouted a ton of social media scheduling tools. I'm not going to even pretend I know the in's and out's of all of these, but understand one thing: you shouldn't be forced to post real-time.
Just recently I signed up for Loomly and found this to be an affordable a great solution. You can post for multiple accounts on most of your popular social networks.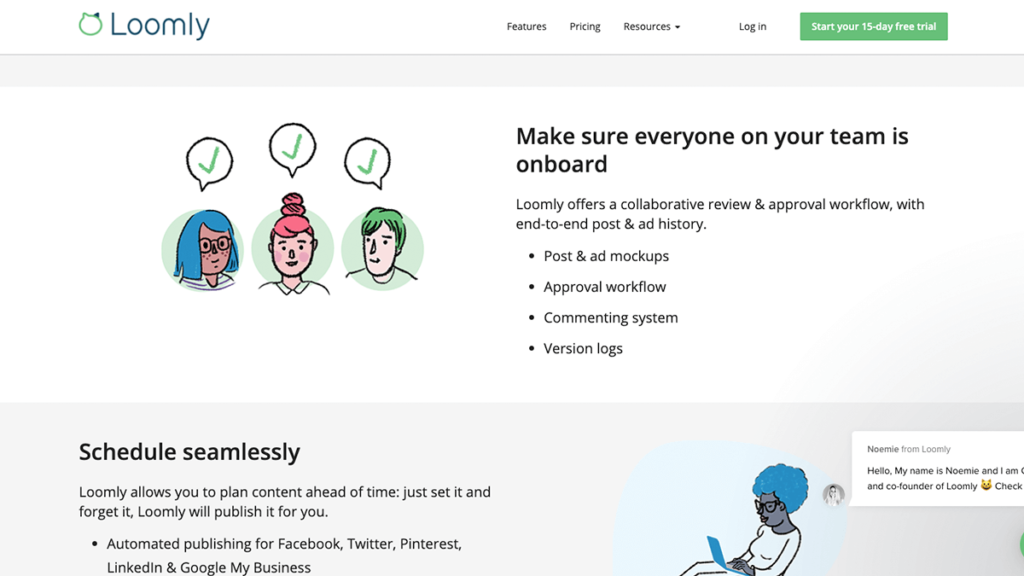 Hootsuite and Buffer continue to be a popular solution. Most of these tools have trial offers so you can play around and see what works best.
Make sure whatever tool you use has the ability to post for your most popular platforms. I really take advantage of Google My Business. My chosen platform must allow me to schedule out Google My Business Posts and updates.
For an entire list from some smart creators, check out Best Social Media Posting and Scheduling Tools on Influencer Marketing Hub.
Is That It? Just Repurpose and Post?
I don't want to give you the wrong impression. You shouldn't rely solely on new blogs, podcasts, or videos to create social content. Users really don't want to just see links all day. People still love seeing pictures of you and your family. Your most engaging post of the year will probably be on your birthday or holiday. Your opinion and thoughts during a premiere television show will generate a ton of live feedback.
If you already have 10-20 posts pre-scheduled every month, you have your base. Everything on top of that helps bring out your personality, highlights events in the now, and brings some spontaneity to your brand.
The Podcast: "Organic Social: Content Marketing Ideas From a Pro"
This is a fun podcast where the host and his guest talk about specific networks and how to get your social content to show organically (not paying or sponsored). Enjoy.
Tags In