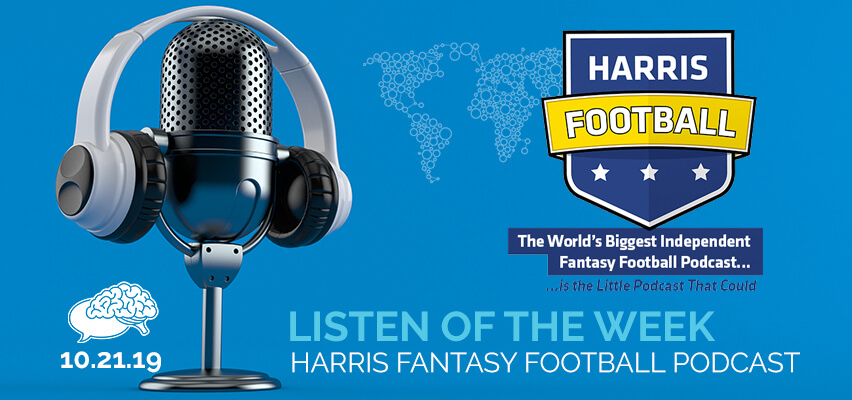 Football Game Film and White Hat SEO
Let's take a quick break from the PPC focus and dial into something I am really passionate about:
White Hat SEO
Okay, I know many of my friends would think I am talking about Fantasy Football. Yes, you are correct. August through January is my 'fantasy season'. It makes sense that I recommend one of my favorite podcasts. But more importantly, this podcast sparked my thoughts on White Hat SEO.
What is White Hat SEO?
In search engine optimization (SEO) terminology, white hat SEO refers to the usage of optimization strategies, techniques and tactics that focus on a human audience opposed to search engines and completely follows search engine rules and policies.

Webopedia.com
If that was a little too dorky – White Hat SEO is focusing on the content and not looking for cheap tricks and hacks. My philosophy is simple: if you create good content for the user and technically correct for the bots – you will rank.
The opposite of white hat SEO is black hat SEO. Guess what? They don't follow the rules. They also find themselves with short-term gains that they have to continue to reinvent every time the search engines find their 'trick'. I'm sorry, but I would rather do it right and win the race like the Tortoise.
The Premise of The Harris Fantasy Football Podcast
Okay, so what does The Harris Fantasy Football Podcast have to do with White Hat SEO?
Great question! So glad you asked.
Christopher Harris is a fantasy football expert. He worked for the giant ESPN and I first came across Harris when he hosted The Fantasy Underground Podcast. His unique take on the game of fantasy football was something new. He focused on watching game film.
When he launched 'the little podcast that could', was an immediate subscriber. Where many other analysts look at the boxscore and give advice based on numbers, Harris puts in the time and watches every single snap of NFL football to give you his advice. By finding the true talent on the field, his philosophy is to load your team with the most talented individuals and you will see longterm success. Sounds a bit like White Hat SEO, doesn't it?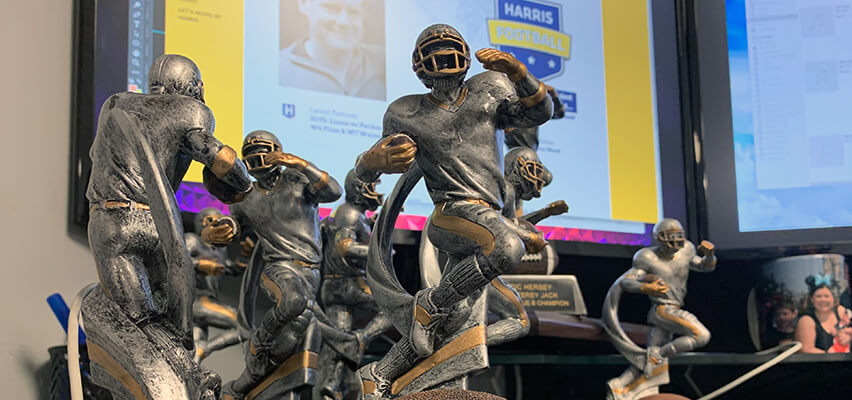 Harris uses a product called NFL Game Pass to watch every game. He does a great YouTube show where he highlights plays and players. His goal is to help you uncover the real playmakers and not just the busted plays by scrubs.
Why Did I Pick a Podcast about Game Film and White Hat SEO?
I listen to a lot of podcasts about fantasy football. I also work on a lot of websites. The process is true for both: do the work.
Why White Hat SEO?
If you are going to spend hours of time working on a website or campaign, why not put the effort into something that will last. Search engines are never going to say: produce crappy content and code it however you want and we will show it off. Google will always work to promote the content that makes them look good. You can stuff keywords all you want but in the end, the article that people are actually clicking, reading, and sharing will win out.
Why The Harris Fantasy Football Podcast?
You want to win, right? Christopher Harris does a daily podcast (weekends off) and he is a true 'cheat-code'. I don't enjoy watching film and/or wouldn't be able to evaluate talent – so I just take his opinion. I truly feel that he is a huge reason why I have a stack of trophies and a few extra Disney vacations over the years.
Did I mention that he is funny and his podcast is a great listen?
The Podcast: The Harris Football Podcast
If you are a fantasy football player, you should SUBSCRIBE. I do understand that giving away one of my hidden gems will make my life harder on waivers, but I do what is right. Remember that one time I listed all of my competitors in a blog? Yeah, if you are talented enough – the cream will rise…right Harris?