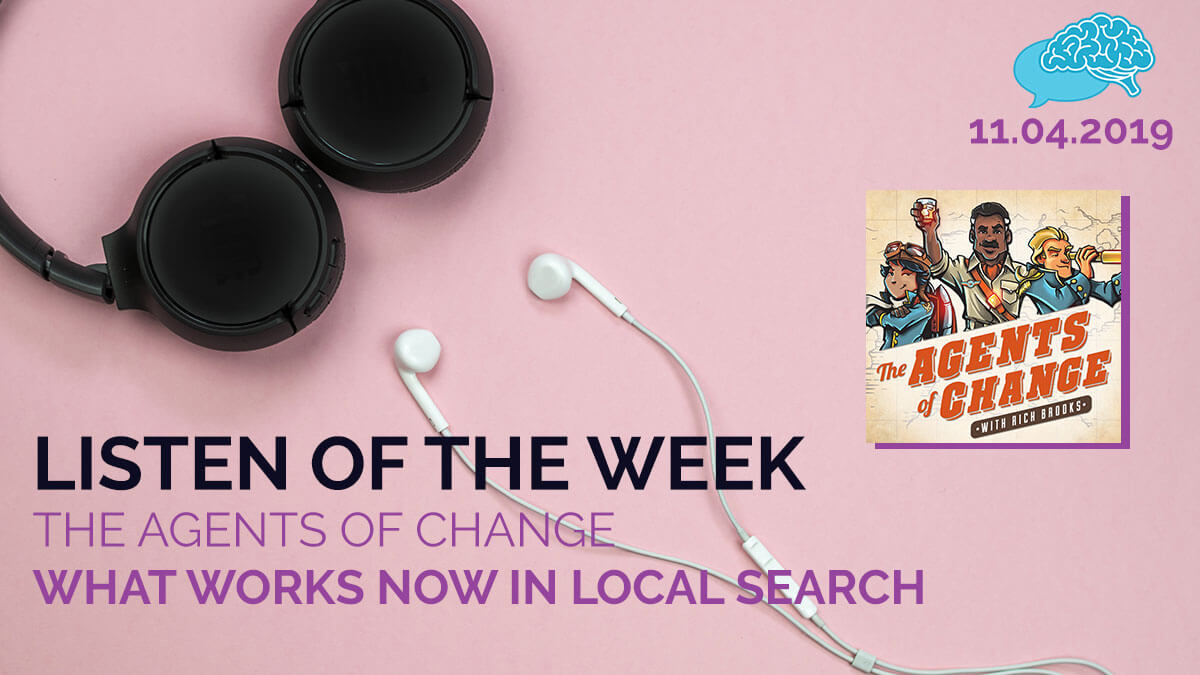 SEO Agency
It's funny how certain topics just escape my mind when thinking about podcasts. For years, I never read a single blog on comedy, fantasy sports, or Disney Theme Parks. I would receive all of my information through podcasting. When I started to get serious about creating a digital agency, I turned to Lynda.com and YouTube – but never podcasting. Thinking today, it doesn't make much sense.
One day the flip was switched and I said – "I bet I can learn a lot about digital marketing form podcasts". That was indeed true. Therefore, I went searching on Apple Podcasts.
One of the first podcasts I found was called The Agents of Change with Rich Brooks. The sound quality was great. The host spoke at a reasonable pace. Best of all, it was short (maybe 30 minutes per episode) and there was very little "fluff". Just after a few seconds, I decided the podcast was worth hitting the subscribe button.
The Premise of The Agents of Change
I've been listening for quite some time and I never really researched why the podcast was called The Agents of Change. I assumed it had some play on being an agency. Maybe a digital marketing agency or SEO agency. What's the best way to get answers? Head over to the website, of course.
What is the Agents of Change?
The Agents of Change serves business owners, marketers, and entrepreneurs to help them reach more of their ideal customers through search, social, and mobile marketing.
The Podcast
Every week we interview digital marketing experts from around the world on our Agents of Change Podcast. Experts on Facebook, SEO, Twitter, Pinterest, email marketing, blogging, LinkedIn, and just about any subject that will help YOU turn more visitors into customers.
Information pulled directly from theagentsofchange.com/about/
Why Did I Pick a Podcast from an SEO Agency?
Rich Brooks typically does an interview each week with a digital marketing expert. Likewise, this week he selected one of his employees, John Paglio, that works for his SEO Agency. He specialized in Local SEO and reviews some pretty important topics. For instance, they include:
The importance of Google My Business and how they use it at the SEO agency
Using Google Posts for your local business
Local reviews on Facebook and GMB
How they handle negative reviews at their SEO agency
The conversation handled many best practices and was a great first listen. Especially if you are new to Local SEO and Google My Business.
The Podcast: "What Works NOW in Local Search"
The entire length of this podcast is the interview. There are some event details at the start, but nothing too long or drawn out that you need to skip.