YouTube and Local SEO
What streaming service do I use the most? Without question – YouTube.
Many of you would say Netflix, Disney+, Hulu, or Amazon Prime – but these pale in comparison. Ever since I found the YouTube app on my Roku (now Apple TV), I have never looked back.
I watch old Disney World documentaries, fan-made videos about rock and roll bands, and countless hours of old wrestling matches from the '90s.
I'm not all alone.
Facts About YouTube Consumption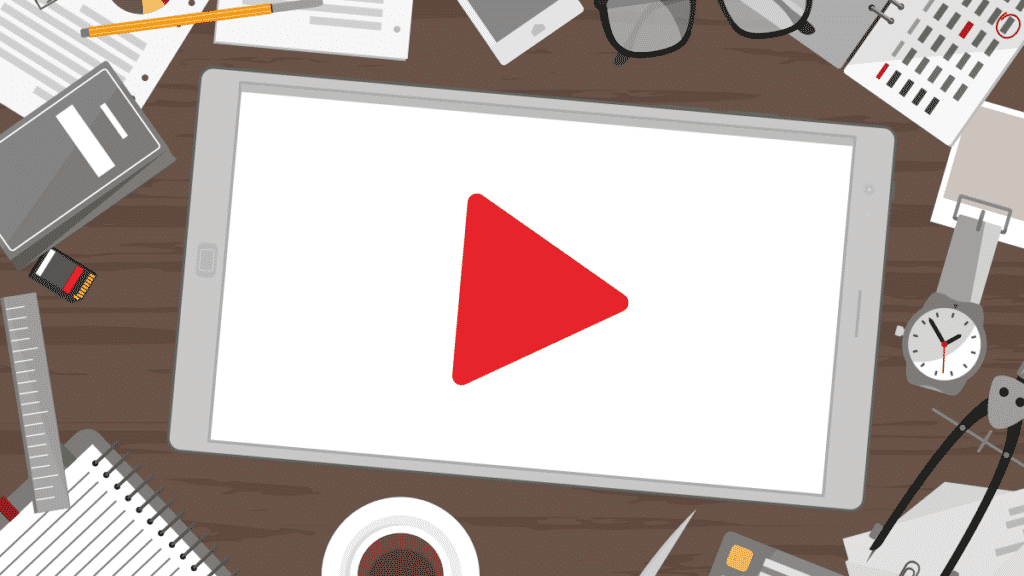 YouTube has been around for quite some time. I wish I had it as a teenager. By now I would have uploaded thousands of videos. Even without my help, YouTube has been pretty successful.
2 billion monthly active YouTube users
73% of US adults use YouTube
One billion hours of YouTube content viewed per day
500 hours of content uploaded to YouTube every minute
250 million hours of YouTube viewed per day on TV screens
Source: Business of Apps
Not only do I watch old crappy VHS dubs, but I also found tons of new content and content creators. I absolutely love vloggers like Adam the Woo, Defunctland, and Bright Sun Films.
If you search long and hard enough, you will even find some classic videos I've uploaded over the years.
Why is YouTube important?
Why is YouTube important for your website and more importantly your web visibility?
Did anyone tell you that YT is owned by Google?
Were you aware that YouTube is the second most popular search engine?
Did you catch that I asked three – now four- consecutive questions?
When you search for something on the Google, odds are YouTube snippets and results are somewhere on that first page. It would be nice to have your videos on that page. It's all about owning the real estate.
I found a nice little podcast a few months ago. Local SEO in 10 is a 10-minute podcast (go figure) that discusses local search engine optimization tips (go figure, again).
This is your go-to podcast for answers about how you can grow your local business online – easily and quickly! Brought to you by local SEO experts Magnified Media in Walnut Creek, California, in each 10-minute episode our digital marketing expert Adam Duran answers your questions on how you can get more leads for your business – fast! Remember, if you're not taking care of this part of your business RIGHT NOW, you can bet your competitors are! Join us each week for answers to your questions on how best to harness the power of the internet to grow your business.

Apple Podcasts Description
Adam Duran and I seem to align on many tactics and strategies. Often I hear him saying the exact same thing I was just telling a client. Each week I pick up on a new little tactic – and several weeks they were dealing with YouTube.
Why Did I Pick a Podcast about YouTube and Local SEO?
I touched on this a bit earlier – but you want all of the web visibility you can get.
If someone types in "how to filter out internal traffic on Google Analytics", I don't care if they show up on my website and read a blog or watch a YouTube video of mine. The goal is to inform and build trust. If they need a web designer in the future, they at least know who I am and I've already provided them with a service.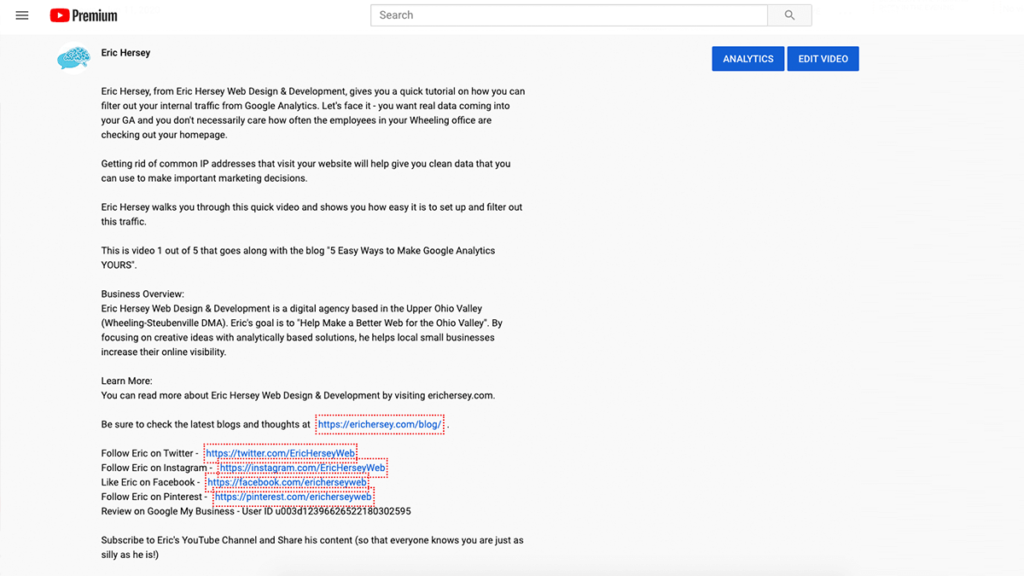 But YouTube also helps trigger Google to understand your local relevance. These videos and cues can help you move your organic rank or map ranking.
The hosts of Local SEO in 10 discuss tons of benefits for using YouTube and even more details on what to do. They review:
Geotagging your videos
What you should include in the video description
Google My Business CID – what is it and how to find it
Budget for making videos
The best part, they actually had several episodes discussing YouTube. I suggest subscribing to their podcast and/or seeking out the May 28, 2020 episode and March 26, 2020 episode.
The Podcast: "YouTube and Local SEO"
It's not hard to listen to 10-minutes, so I don't feel the need to give you timestamps for commercials and/or banter.
Fun Fact: They use Anchor.fm – the same platform my brother uses for his TodCast Podcast.
Enjoy.
Tags In