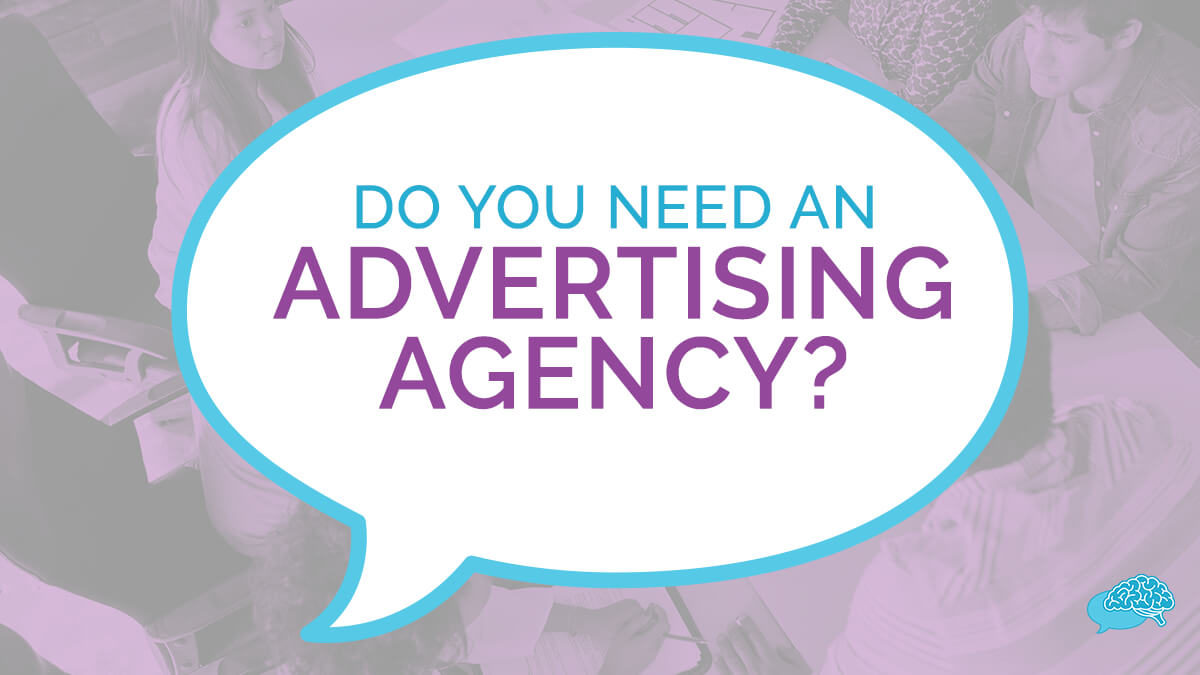 Wheeling Advertising Agencies – Reasons to Use an Agency
I am asked quite often if I would handle my client's entire advertising budget. As much as I would like to say yes and take that money, the right thing is to say no.
Advertising agencies come in all shapes and sizes. They also come with plenty of Pros and Cons. I am happy to call myself a digital marketing company and I prefer OWNING that space. I will leave the TV, radio, and billboards to the advertising teams in the Ohio Valley.
Since I won't handle your advertising account, I can certainly give my recommendations and suggestions. Let's talk about the top advertising agencies in Wheeling, West Virginia (and surrounding areas).
What is an Advertising Agency?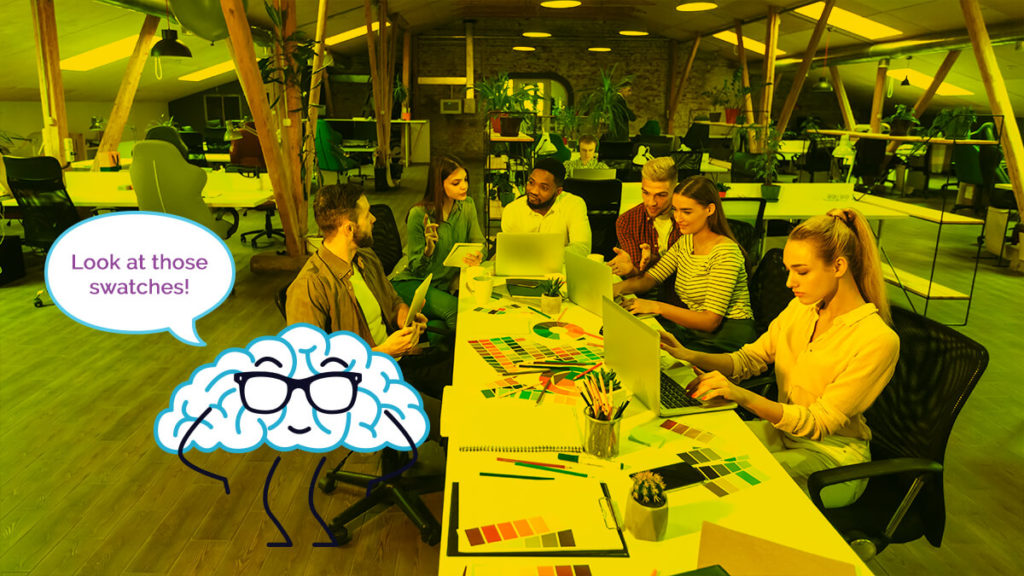 Advertising agencies design, plan, and place multimedia advertising campaigns for businesses and organizations. Some agencies specialize and offer marketing communications, public relations, digital expertise, or media buying.
The Media Buyer Acting as an Ad Agency
Like I mentioned earlier, not all agencies are created equally. Some agencies are mere media buyers. They work directly with the media (television, radio, billboards, etc…) and place your buys. These media buyers often have backgrounds in media and have a better understanding of industry-specific metrics (including CPM, reach/frequency, etc…). Since most media buyers and advertising agencies have several clients, they get a discount when buying media. This discount does not get passed on to the client – instead goes to the buyer in the form of commission. This can be great for all parties involved, but not always.
Example: Wheeling business wants to buy a billboard in Elm Grove. The billboard would cost the business $1,000 per month. The business has an agency (media buyer). The agency buys the billboard and charges the business $1,000. The billboard media company sold the billboard for 15% less because it was an agency. The media buyer earned $150 and the billboard company sold the billboard for $850.
This is one of the main reasons small businesses in the Ohio Valley have an agency. Typically the agency works with all of the media reps and the business owner doesn't get nearly as many pesky calls from every salesperson in the neighborhood. The media buyer gets those calls and decides what plans and deals to share with the client.
Things to Look For When Hiring a Media Buyer As you Advertising Agency
You absolutely need a good media buyer if you are going to use an agency. Check their history and industry background. It's nice to see that they have some experience in various forms of media. From experience, I have sold television for broadcast and also for cable. They are similar but different. The small nuisances could make a big impact.
Your rep used to work in radio? You might get awesome deals on radio advertising but hammered on print (because they don't know the specifics). If they don't have a history in that industry, make sure the agency has been around for several years. You don't want to be the first client taking the lumps from their boo-boos.
They Buy, They Create, They Outsource – Advertising Agencies in Wheeling That Do More Than Just Buy
The next step up from Media Buyer is the advertising agency that does your creative. Sometimes it is still one person with some quality connections. Instead of hiring a huge staff that works directly for them, they do the buying and usually one or two creative aspects and outsource the rest.
This is usually where I come in and help. Most agencies don't make websites on a monthly basis. But their clients need a new website every 3-years. Having someone on staff would cost them over $150,000 in salary for those 3-years. It's a lot more feasible for the client and agency to hire me for a few thousand dollars to make a new site. They give me all of the direction and I don't even need to talk to their client.
You often see this with television commercials. Sometimes the agency will take advantage of the local television station production and just help with the creative and message. The television station does the filming, editing, and heavy-lifting. The ad agency just orchestrates the shoot.
You want to hire an ad agency in Wheeling? What questions should you ask if they are outsourcing the work?
First things first, do they also consider themselves a media buyer? If not, they better offer some great creative or marketing direction. If they are going to be a middle man (person), they should provide more value than just being able to answer media reps phone calls.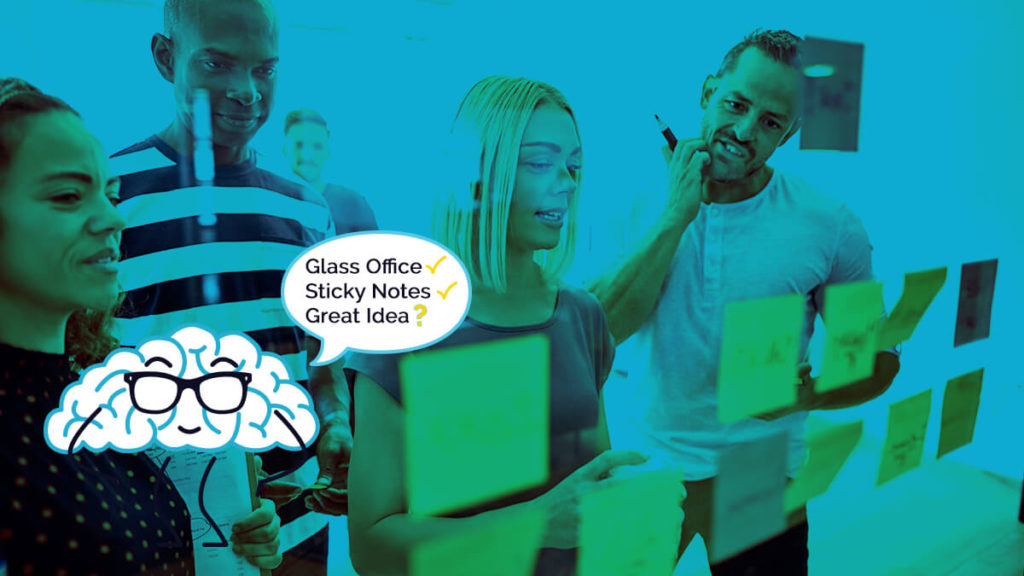 Check their portfolio and see some of their work. If they say they are an expert at a specific area, make sure they truly are. If they have great connections to very talented creative individuals, this might be reason enough to have them on retainer.
Sidebar: What is an ad agency retainer and should I pay it?
Marketing agencies often charge their clients a retainer for their service. This retainer usually is a monthly fee that ranges from hundreds to thousands of dollars per month. Besides the commission agencies get from their media buy (that 15% we talked about), the retainer also helps keep the lights on. This contract usually gets you access to the entire agency's offerings and hourly service.
It's not that different than an attorney retainer fee. It's sometimes easier to digest this as a service fee per month. Just like your cable package. For 80 bucks you get all 200 channels. Stop paying, you don't get ESPN any longer.
Back to our Advertising Agency in Wheeling that outsourced their creative…
Let's say their retainer is a bit difficult to swallow – maybe more than hiring your own marketing director. Ask yourself if having someone in your office forming those connections is better than someone outside of the office.
Most local media companies offer creative services for low or limited costs. Try calling a television station up and saying you want to spend a few thousand dollars but don't have a commercial. You will have someone knocking on your door with a camera in 15-minutes. Same with newspaper, billboards, radio, and every other creative media.
Your marketing director can form great connections with the local media and freelancers. They also are committed to one brand and you will always be their top client.
Lesson: the retainer has to be the right price and if they are outsourcing, they have to be able to provide the value you can't replicate.
The Full-Service Adverting Agency in Wheeling
Here we are. The big league. We are now dealing with the glass office, hair slicked back heavy hitters of the advertising world.
Maybe not in Wheeling.
Actually, this stereotype isn't 100% accurate anymore. Full service adverting agencies are full of different professions and skill sets.
You have your creatives. There are media buyers. You get plenty of administrative types. Since they do everything in-house, you get a mixture of fancy dress shoes and Converse All-Stars.
So how many people are needed for a full-service advertising agency? Nice loaded question. To do it right, you need individuals that can do the following:
Marketing professionals that create the Marketing Plan
Advertising Agency Reps that handle your account – typically carrying out the marketing plan and working with media reps.
Videographers with Writing backgrounds (for scripts)
Graphic Designers and Illustrators
Digital Marketing Specialists (I can be picky since this is my area – should have experts in SEO/Content and SEM)
There could be more or less depending on the circumstances. To be honest, Wheeling Adverting Agencies probably don't have every area covered for every client. Sometimes the web designer also handles the content. Maybe the videographer takes the photographs for the website. The whole thing about being a full service is that the boss can call a meeting and get everyone in the same room, working for the same client.
Seems like a lot of headcount to pay for. Marketing Agencies in Wheeling are expensive, right?
A good agency isn't cheap. If a marketing agency wants to do the best job, they want to skim on offerings. This means you either need a big advertising budget ($1000 spend equals $150 for agency payroll) or you need to pay a nice retainer to use their experts.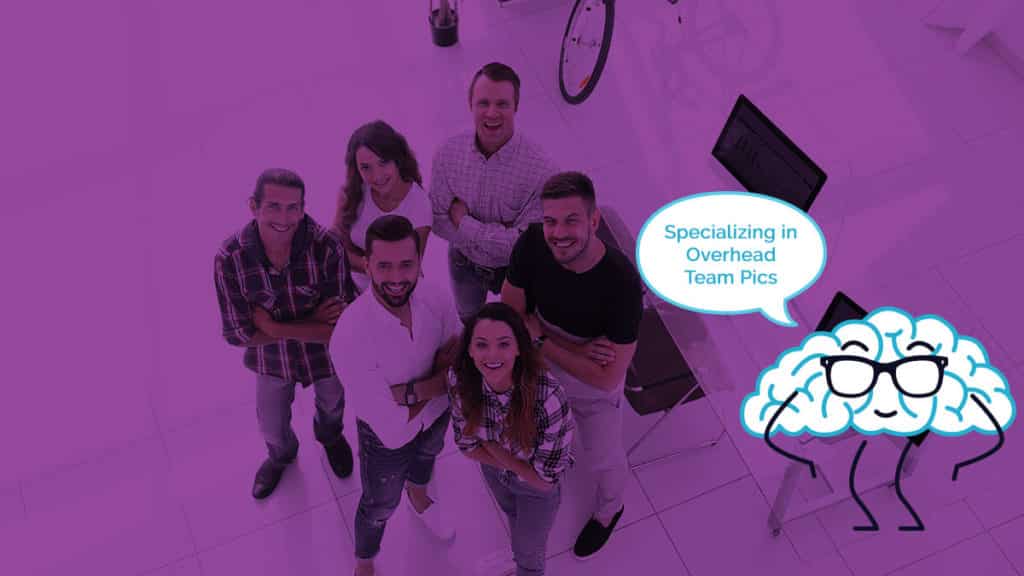 If I just take the 7 positions I named above and said they all made 50k per year (which is a low estimate), we are talking $350,000. Hopefully you have a big ad budget or they have a lot of clients.
Most ad agencies bill well over 7-figures and can afford their staff – plus several physical locations.
Should I pony up and pay for the best Full-Service Wheeling Ad Agency?
There is something great about having everyone on one page. I've been part of freelance teams working with agencies and I will make a change to the website and the TV commercial is still promoting the page before the change.
When I track web analytics, sometimes I'm surprised by the results because a client dumped a ton of money in advertising. Being part of the conversation or email chain ahead of time would have been helpful. Spending an hour trying to figure out why the spike would have been easily diagnosed by the ad spend.
A good agency is worth the money when they work together as a team. If they can provide you with solid case studies and proof of their success, you do the math and see if the price will earn you results.
Pro-tip about Content Marketing: check the agencies blog. A team offering content marketing without a few new blogs per week (month) aren't practicing what they preach. This is the easiest way to check their credibility. And no, they are not too busy with clients.
So what Agency is best for me?
I might be focusing on Wheeling based agencies, but truly any agency in the Wheeling-Steubenville DMA will do. We might not get customers from New Martinsville traveling to Weirton, but we all consume the same media. We watch Channel 7 and listen to Eagle 107.5.
Okay, I know we are honestly watching YouTube and Listening to Spotify. But we still use traditional media too.
The media buyer, the outsourcer, and the full-service agency all has their part for local businesses. Each has a price tag and a value. It's best to talk and shop. I have some experience with many agencies and will give my best opinion.
In no particular order or preference…
List of Advertising Agencies in Wheeling, West Virginia
Em-Media, Inc.
Locations in Wheeling, Steubenville, Pittsburgh
Yes, I started with the company that I have the most experience with – but remember, I did t say there was a specific order of importance.
I will say that Em-Media has a one of kind employee named Wayne Hardy. If you haven't met Wayne, I'm not sure you are really from the Valley. Wayne is a media specialist that works with some huge brands and names around the Ohio Valley.
Wayne and I have worked together for years and you won't get me to utter a negative thing about him. He has a long history with media (worked in Wheeling radio) and has been buying television ads, billboards, radio, and scheduling digital campaigns for years.
Did I mention that he also has a fantastic wife that works at Em? Karen is another hardworking, knowledgeable employee that can stretch that dollar and make gold for her clients.
Notable Clients working with Em-Media: Gold, Khourey & Turak, Gumby's, Grand Vue Park, Doan Ford
Pierce Media
Locations in Steubenville
Going down the line is another advertising agency that I have done a fair amount of work with. I've known Tim for years and used his video services exclusively when I was selling Ads in Pittsburgh. Since his video studio only days, he has formed an entire agency for the Ohio Valley.
I still work with Tim on video projects and trust his expertise.
Notable Clients working with Pierce Media: Trinity Health Systems, Weirton Chamber of Commerce, Cedar One Realty
Beyond Marketing
Locations in Wheeling
Beyond Marketing is an agency I haven't directly worked with, but have heard about for years. Jim Squibb is the name that I've always heard about – but it appears there are several other partners at the agency.
I've have several friends selling media at television stations, cable companies, billboard media, and radio. All of my friends at these companies had connections with Beyond Marketing.
Notable Clients working with Beyond Marketing: West Liberty, The Linsly School, Wheeling Country Day School
Wheelhouse Creative, LLC
Locations in Wheeling
I guess I have had several interactions with Wheelhouse Creative, indirectly. This Wheeling based advertising agency is relatively young in terms of age but filled with longtime, skilled professionals. Rob Vandine is the poster child name always associated with the brand, but there are several notable names listed on their staff page.
Notable Clients working with Wheelhouse: Bordas and Bordas, Panhandle Cleaning, Oglebay Park
Prichard Consulting
Locations in Steubenville
Consulting and Advertising agencies can sometimes be interchanged. When you search Google for "ad agencies", Prichard Consulting shows up. If Google says consulting is also an agency, that's good enough for me.
I actually had my first conversation with Mark Prichard this year. He was a nice, thoughtful individual. I didn't get to work much, but I've known the name for years. Mark has a TV background and worked with Em-Media at the inception.
Notable Clients Working With Prichard Consulting: Ohio Valley Vision Center, BKCTG Attorneys at Law, the Center of Music and Art
Overview
Let's just say I've tackled the biggest and the best in the area. If there are any others, I probably wouldn't recommend them because they couldn't get themselves on the first five pages of Google (and I can't honestly recommend someone that doesn't take digital marketing seriously).
Although I can't (or won't) take your money for advertising, I'm always here to help with digital marketing or simple consulting. If you want a sample of some of my work, sign up below and I'll shoot you a PDF where I audit the agency's websites. You can take a look at what they excel at and where they could probably benefit from dialing my number.
Best of luck on your advertising journey.
Tags In