What is a Brand?
I've been working on brands since 1999 – maybe even earlier.
I remember making logos for my neighborhood sports teams. I've created plenty of customized franchises on Madden. I even created a local wrestling organization that was featured on national television.
I spent countless hours crafting color schemes, logo designs, typography, and graphic templates. These were not quick projects.
Yet, the most important brand I have ever launched was thrown together within a few hours.
Eric Hersey Web Design's Brand
For anyone that has been following along over the last year, you might remember my prompt start into the LLC world. I was working primarily for an advertising agency in Steubenville, Ohio but was getting a lot of referral business from other sources. Soon I was handling multiple Web Design projects and tons of monthly analytic and search engine optimization jobs. I found freelance help to keep up. When I went to my normal taxes, my accountant said – "you are running a business".
A day later I registered for my LLC.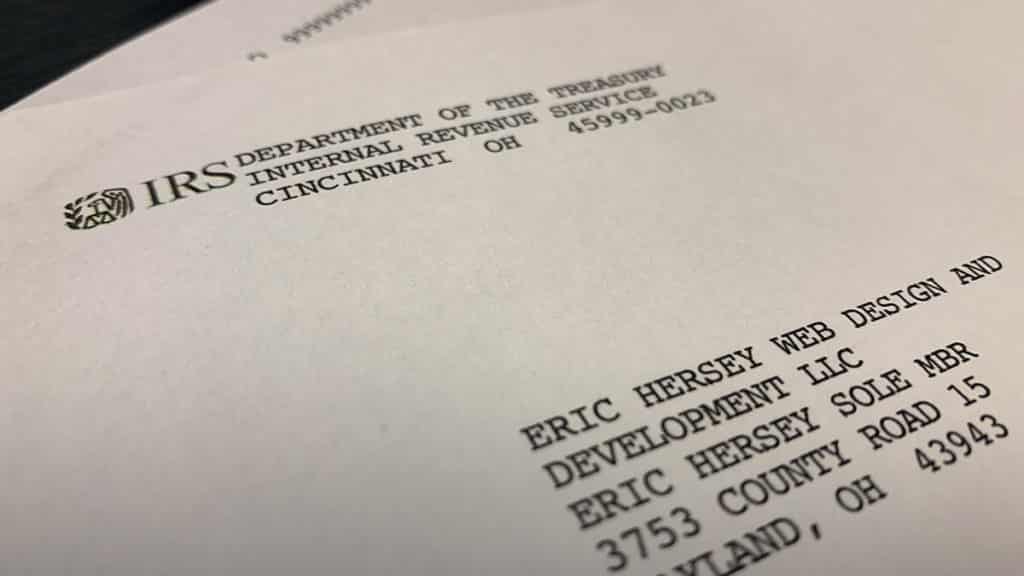 I've owned EricHersey.com since my first venture in blogging. The website sat dormant for years. I wasn't actively trying to push anyone to my site – or my brand. I didn't even have a brand. Eric Hersey was just a guy watching his kids and working on web projects (on the side). Now that I had a legit business, I better get this in order.
I gave up on the whole "create your website from scratch" concept after working with Em-Media's HubSpot website. I knew that finding a suitable WordPress Template and customizing was good for my clients and good enough for me.
Okay, I found a nice template – what's next?
What is Eric Hersey's Brand?
Like I mentioned, I was creating brands since my youth. I guess I never realized what I was doing – it just came natural.
Some might think a brand is simply:
Business Name
Logo
Colors
Font or Typography
Stylized Graphics
Slogan
Yes, this is a part of your brand – but not everything. It would take several months for me to fully realize what my brand was (or would become). But like most, I started with the basics.
Eric Hersey Web Design Business Name
Has anyone tried to name something recently? It's super hard.
Not because you can't think of clever names…but because someone has already beat you to it.
I hammered out suggested names and made a list on my phone. Naturally I would Google the name and see if anyone in digital marketing had a similar business.
Yep – all taken. Even the domain names (ending in .com) were gone.
I guess this problem isn't exclusive to business names. Try naming a child while having it something unique, something you like, and not being the name of someone else you know.
Settling for Eric Hersey Web Design and Development, LLC
I remember asking my accountant if it mattered what I called my name. He said you can name it whatever and DBA (doing business as). That was fine with me.
Even though it went against everything I stand for (I really like being original and creative), I went with the practical sense.
I am Eric Hersey.
Eric Hersey does Web Design and Web Development.
I would like to show up in search for all of the above.
Let's make it happen.
Eric Hersey Web Design and Devleopment, LLC was born – with the hopes to dba later.
What is Eric Hersey Web Design's Brand Logo?
I've been told my entire life that I am a bit unique. I'm equally creative as I am equally analytical. I can really nerd out with a spreadsheet, while also having the best of time writing a screenplay. I wouldn't say I am better with numbers than I am at creative writing. It usually depends on my mood and what project I am working on.
I always liked the fact that I could design a website from scratch – code and design. I always felt the design aspect was my right brain doing the work and the development was my left brain. This concept would be perfect for my logo.
I sketched out a brain and a speech bubble – in conversation. Is the idea 100% unique? I don't know. I'm sure there are several corporate logos that just use speech bubbles. There are probably other companies that use brains. I was happy with the sketch and took it to Adobe Illustrator.
Brand Typography, Colors, and Slogan
What I am referencing today is slightly different than what I currently use. I will review a bit later my wonderful hack to streamline the process. I had a name (although generic) and a nice logo (although pretty raw) – I needed colors, fonts, and a slogan.
Color Scheme
Sometimes it's not that hard.
My daughter was going through a teal phase. Everything she made was teal. She would proclaim (frequently) that she loved the color teal.
I usually tell everyone my favorite color is anything matched with black. I feared that my brand would be too dark – so I wanted to pay tribute to my daughter and use a variation of teal.
Problem solved.
Typography and Font
Again – not hard.
I picked a theme for my website. They used the font Raleway. I liked the font Raleway. It was free on Google and could easily be used across the web. There were tons of variations and weights – so let's make this my main font.
Slogan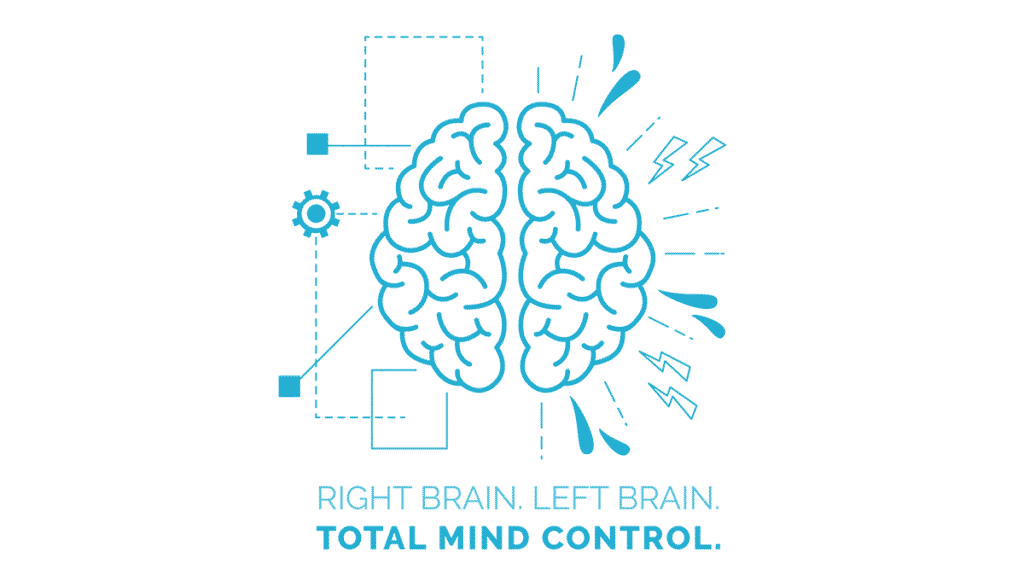 Do I even really have a slogan? I guess I do – but I don't use it much.
Right Brain. Left Brain. Total Mind Control.
This was a dinner table idea from my lovely wife Lauren. She (much like myself) does not love the generic Eric Hersey Web Design business name, so she was throwing out tons of suggestions. As she did, she came up with the whole Total Mind Control line.
If I were to overanalyze (which can habit), I would say it comes off as too aggressive – as if I was controlling peoples minds. In fact, it's more about my ability to use my entire brain for the use of my clients. For that reason, I was good with it.
Eric Hersey Web Design Brand 2.0
Two things were clear:
I rushed to market with a business name, logo, and style.
My business remained busy and I wanted help.
Good thing I have a very talented graphic design sister-in-law that was willing to lend her expertise.
Abby Hersey Illustration and Design
I consider myself a graphic designer. I have a degree to prove it. But I'm not a graphic designer like Abby Hersey.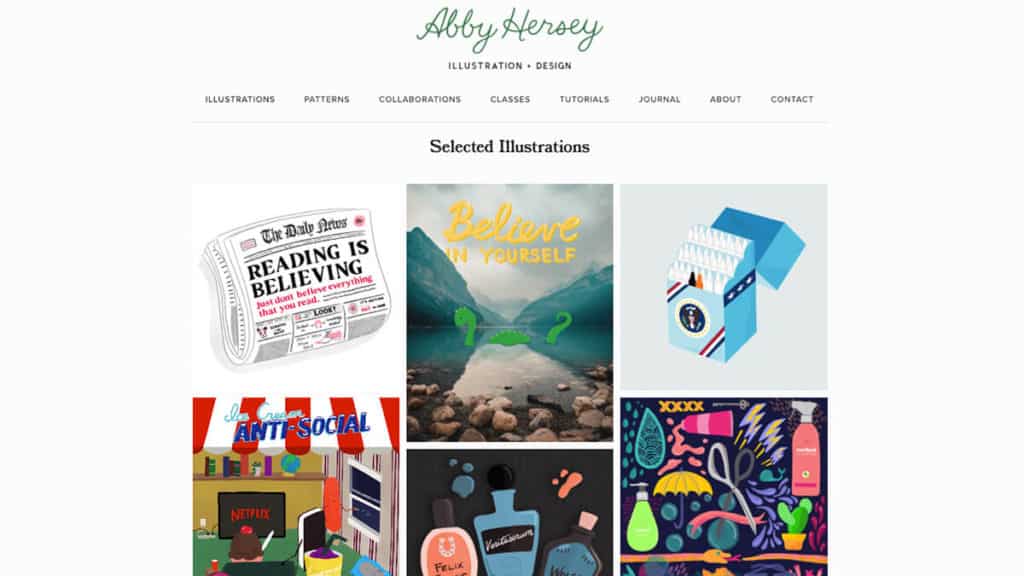 Abby Hersey is married to my brother Todd (guest blogger in December 2019). Abby had a very similar career path as me. Instead of taking up web design, she mastered graphic design. If you don't believe me, check out her portfolio.
I talk with my brother daily (and we often air these conversations in podcast form) and he was well aware of my new LLC. It wasn't long before I asked/suggested that Abby lend me a hand and create a professional style guide. I would give her free reign to enhance my basic logo. We made an agreement and a few weeks later I realized why she lands the big gigs.
Branding Guide/Style Guide
I've created some style guides in the past. It's a fun process that creates rules, standards, and structures. They are all slightly different but also the same at the core. You are protecting your brand and style from inconsistencies. Much like a business plan, creating your style guide helps you determine the personality of your brand.
Abby completely nailed it. Not only did she take the little information I gave her – she understood me enough to add to my brand. She crafted me a quirky mascot/character (later named Caine the Brain – by Lauren). Abby was able to bring new colors and patterns to my portfolio. She delivered me next-level branding.
I know I could have made my little logo work – but there is no doubt that the added value she brought in my style guide saved me months of work and years of tweaking. To this day, I try to bring her into any project where the client is looking to create a logo or rebrand their company.
A Brand – More than a Logo and Colors
So I did a lot of talking about my logo, colors, style, etc… You might think that's what I categorize as my brand. Actually, it's not even the tip of the iceberg.
In February (before the COVID madness), I was given 10-minutes to present for my local BNI chapter. This was my first presentation and likely the first time any of the Wheeling members would get to hear about my business. Instead of trying to pitch a product or explain how SEO works, I decided to tell a bit of my story and talk about brands.
During that presentation, I touched base on my brands core values, the purpose of my brand (business), and my vision/mission statement. In preparation for that meeting, I did some much needed critical thinking. I created my brand in reverse.
Yes, I spent a lot of time in my youth creating brands, setting up rules, and explaining my vision – all before launching to the world. This time, I launched to the world and then spent the time creating the brand. It might not have been ideal – but I like the results.
The Premise of Wicked Marketing Podcast
There were quite a few podcasts that all answered the question "What is a Brand?". There were podcasts dealing exclusively with wedding planners. I also found an interesting podcast for construction workers. Branding is important to all industries (as evidence by the abundance of podcasts).
The Wicked Marketing Podcast did the best job breaking down branding for the general public and my target audience.
The Podcast: "What is a Brand?"
This team does a great job on their debut episode. If you are unsure on how to build your brand, give this 20-minute podcast a listen.